People who say money can't buy happiness have clearly never seen some of the things you can buy with a lot of money. For starters, there are magnificent properties for sale across the globe that pack luxury into every square foot.
If you've got cash to splash and are seeking the tranquillity only a waterfront property can provide, here are three (very expensive) properties that make the most of some of the world's most beautiful locations.
Ski the Future, 580 Nevada Village, Nevada, United States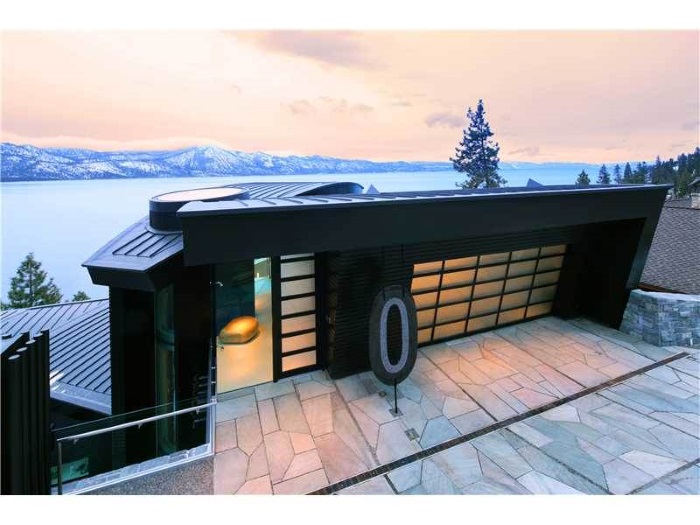 Credit: Christie's International Real Estate (http://www.christiesrealestate.com/eng)
Located on the banks of Lake Tahoe, Nevada, Ski the Future is a bold property that stands out from its surroundings; an impressive feat considering the mountain ranges and forests bordering the water.
With an innovative and modern design, Ski the Future is a six-story mass of floor to ceiling glass windows – making the most of the stunning vistas on offer. Featuring a glass elevator, spiral glass staircase, a two-car garage, a private pier and 98 feet of lake frontage, this property certainly offers a lot of luxury.
There are four bedrooms and four bathrooms, a central balcony accessed by a swivelling glass wall, an open-plan kitchen with island breakfast bar, a pantry, dining room, a spa and gym, a laundry room and a library; amongst other things.
Ski the Future is on the market for a cool US$39,750,000 (£30,621,227), or US$4,572 (£3,522) per square foot.
http://www.christiesrealestate.com/eng/sales/detail/170-l-78201-f1510011855700143/ski-the-future-incline-village-nv-89451
Villa Grecale, Porto Rotondo, Olbia Tempio, Italy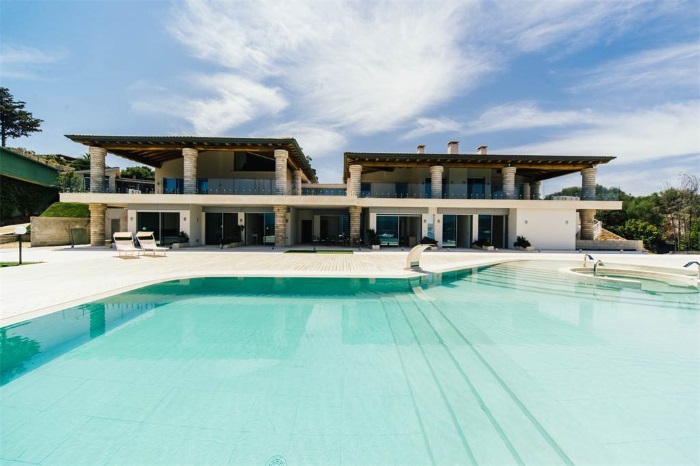 Credit: Sotheby's International Realty (http://www.sothebysrealty.com/eng)
If you were looking for something equally expensive but more European, you might like to think about Villa Grecale, a 9,740 square-foot property with a huge chunk of outside space and a lot of bathrooms.
The master bedroom is on a mezzanine level to give it the best view out across the sea, although the vistas on display from the rest of the property aren't exactly lacking. This is a great property for entertaining, as it features thirteen bedrooms in total, including two located in a separate guest house.
It's also a great property for bathing, as it features a total of fifteen baths.
Outside is a 150m2 infinity pool, complete with Jacuzzi, a private Mediterranean garden, a massive loggia for al fresco dining and a private beach, complete with a jetty for mooring your boat (if you can afford this house, you probably own a boat). Of course, those who prefer to drive will find plenty of space to park in the six-car underground garage.
Those looking for opulence might consider Villa Grecale to be great value for money; at €36,000,000 (£30,505,370), it represents a saving of £115,857 on Ski the Future.
http://www.sothebysrealty.com/eng/sales/detail/180-l-4133-99nztz/unique-seafront-villa-in-emerald-coast-porto-rotondo-ot-07026
Six-Bedroom Waterfront Estate in Nai Thon Resort, Thailand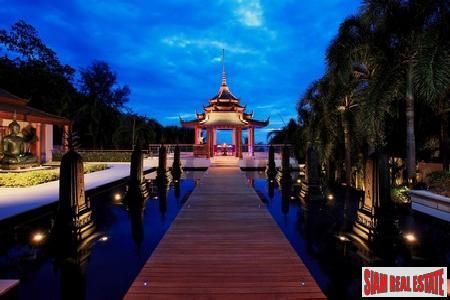 Credit: Siam Real Estate (http://www.siamrealestate.com/)
If £30,000,000 is a bit out of your price range, a waterfront estate in Thailand's Nai Thon Resort will set you back just over half of that. Boasting six bedrooms and nine bathrooms, this property may be 'cheap' compared to the first two, but it by no means skimps on the luxury.
Offering a private café, spa with sauna and steam room, a home theatre, fully kitted-out gym and two – yes two – infinity pools, this property still exudes luxury and sophistication. You'll be surrounded by thriving tropical gardens, including manicured lawns that flow right down to the water's edge. There's also a room for your maid to live in.
At £16,164,501, it could be the luxury property for you if you're on a little bit more of a budget.
http://www.siamrealestate.com/detail/phuket/house/leasehold/iconic-bedroom-waterfront-estate-nai-thon/
Waterfront Luxury
If you've got millions of pounds just sitting in the bank, desperate to be spent, any of these dream properties can be yours. In fact, seeing as we're fantasising here, why not buy all three?