A town south of Las Vegas and a village in North Yorkshire are on the market. Both offer their own charm, character and a chance to start a new life for those with deep pockets.
Why move to a small town and risk getting saddled with neighbours you cannot stand when you can buy the whole town and choose your own neighbours?
That is the fantasy being dangled in front of adventurous property-hunters who love the kind of small-town America that they have seen in road movies: a motel, a convenience store and one of those inimitable American diners where you can get hash browns and eggs sunny side up, served by a waitress who looks like Susan Sarandon.
For $8 million, or £6.3 million, the property-hunters can acquire the town of Cal-Nev-Ari, 70 miles south of Las Vegas. The town is in southern Nevada, but takes its name from the fact that it is close to the point, where three iconic American states meet – California, Nevada and Arizona.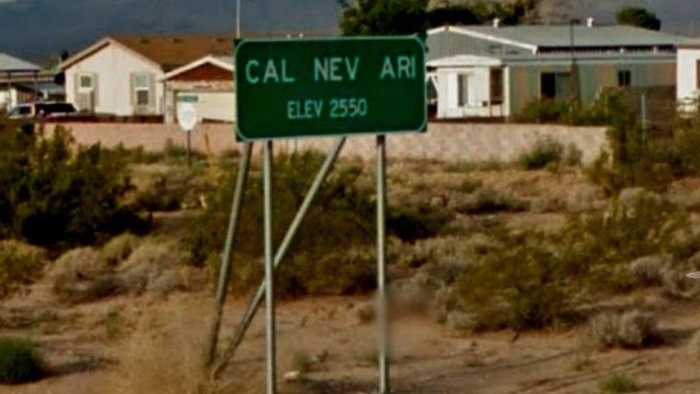 Picture credit: Las Vegas Commercial and Business Sales (www.lvcbs.com)
It is a community of some 350 souls, close to Death Valley National Park. There are no paved roads, the speed limit is 10 mph, to stop cars leaving a cloud of dust, and most of the residents live in a mobile home park. The back of beyond, you might say. But the town might appeal to a far-sighted investor.
The purchase price for Cal-Nev-Ari excludes a few private homes, but includes a supermarket, a small casino, a 10-room motel and a mile-long airstrip. There are deep-water wells and a sewage system. With a bit of imagination, and more than a bit of money, it could be turned into anything from a retirement community to a motorsport park or a renewable energy project.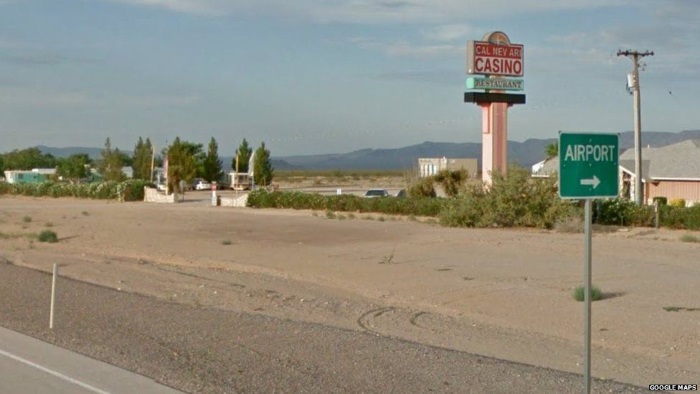 Picture credit: Las Vegas Commercial and Business Sales (www.lvcbs.com)
Nancy Kidwell, the current owner of Cal-Nev-Ari, founded the town along with her first husband, Slim, in 1965. But she has been struggling to maintain it since the death of her second husband, Ace, in 2011.
Her back-story alone is enough to give Cal-Nev-Ari a touch of Hollywood: ordinary people living their dreams. Slim was a flying instructor, while he was giving lessons, Nancy flying lessons. One day he was flying over the Nevada desert when he saw a flat, uninhabited stretch of land. "Let's move there and start a community," he said to Nancy. So, like true children of the Sixties, throwing caution to the winds, they did.
They bought the land and, for the first year or two of its existence, Cal-Nev-Ari had just four inhabitants: Slim, Nancy, their dog and their cat. But where they had led, others soon followed, many of them retirees from Las Vegas, who wanted a less hectic life, far from the city.
They didn't build Eldorado in the desert, but something much more modest: a village community, steeped in village values – values that are still highly marketable in a globalised world. Something about an entire village coming up for sale appeals to property romantics the world over.
The village of West Heslerton In North Yorkshire has just come on the market for £20 million. It has been owned by the same family for 150 years and comprises a large manor house as well as over 40 smaller properties. Shades of Downton Abbey. A couple of years ago, the village of Little Rollright in the Cotswolds, also with a manor house, went on the market for £18 million.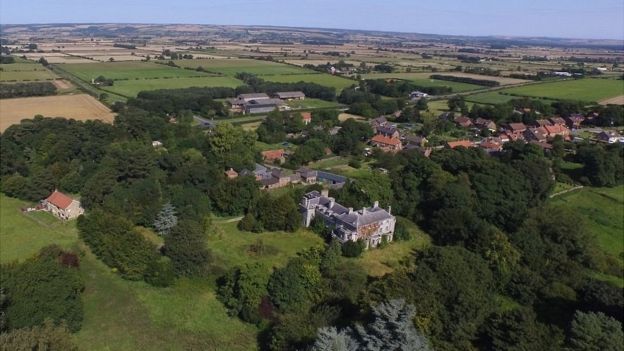 Picture credit: Cundalls (www.cundalls.co.uk)
There is no manor house at Cal-Nev-Ari. But to anyone who has ever fallen under the spell of owing their own town, its distinctive charm awaits.
The town of Cal-Nev-Ari, USA is for sale through Las Vegas Commercial and Business Sales (www.lvcbs.com). West Heslerton in North Yorkshire is on the market with Cundalls (www.cundalls.co.uk).
Thinking of selling your home this spring or moving abroad? Download our free guides to buying overseas in Spain, South Africa, Portugal, France, Florida, Australia & New Zealand www.everythingoverseas.com/category/world/