Some people are natural born negotiators, others improve with experience, but the most important quality when haggling is common sense.
They make it look so easy on TV property programmes. The presenter phones the agent with an offer, then the agent comes back a few minutes or hours later with a counter-offer. The entire negotiating process is done and dusted before you can say "fixed rate mortgage".
In the real world, it is not always quite so simple. But then neither is it – or need it be – fiendishly complicated. The most important quality to bring to the negotiating table is common sense.
Despite the huge sums of money involved, the human psychology underlying property transactions is no different from what you might observe at a market-stall. The seller wants to feel he has got a bargain. The buyer also wants to feel he has got a bargain. But both want a swift, decisive outcome. They dread an energy-sapping stalemate.
"What you need to remember is that the British hate talking about money," says James Mackenzie, head of Strutt & Parker's country department. "They find the whole idea of haggling ghastly. To use a tennis metaphor, agreeing a sale price should be a two- or three-stroke rally, not a six-stroke rally. Ideally, the whole bargaining process should be over in a day."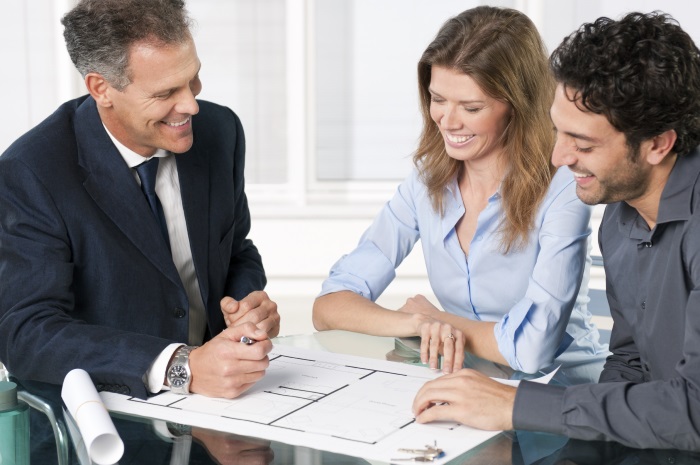 The need to do business briskly, if not in a headlong rush, lies at the heart of the negotiating process.
Take a situation where the asking price is £1 million and the buyer does not want to pay much more than £900,000. Some buyers might reason that, if they put in an offer of £800,000, the vendor will eventually agree to split the difference, and they will arrive at the price they want. But that is lazy thinking, according to Mackenzie.
"It is better to be honest and open, rather than become obsessed with playing your cards close to your chest. If you are the buyer and the absolute maximum you are prepared to pay is £915,000, say so," he adds. "If you are the vendor and the absolute minimum you are prepared to accept is £950,000, say so. Don't waste each other's time."
In the internet age, more information about the true market value of a property is available than ever before. If the vendor is asking an obviously inflated price, just on the off chance he will get lucky, buyers will spot it in no time. Equally, if a buyer is putting in what he must realise is a silly offer, the vendor will not take him seriously.
As in other forms of negotiation, you cannot go too far wrong if you just state clearly what you want. Be flexible, up to a point, but do not treat the whole exercise like an all-night game of poker.
* Thinking of investing overseas? Download our buying guides on Spain, France, Florida or New Zealand.