Wealthy property owners in Portugal are facing a new tax as the government battles a pensions crisis.
The Association of Lisbon Homeowners strongly criticised the new tax, calling it an "unprecedented fiscal attack against the real estate sector".
The measure was included in Socialist Prime Minister Antonio Costa`s draft budget for 2017. "The taxation of large real estate fortunes will enhance the sustainability of our social security system and contribute to fiscal justice," he said.
"The taxation of real estate fortunes will make it possible to raise pensions," explained Catarina Martins, a member of the far-left Left Block party which backs the government.
Costa came to power in November 2015 after his party teamed up with the Communists and Left Block to oust the previous centre-right administration. The small left-wing parties did not formally join a coalition, but Costa relies on them for a majority in Parliament.
The budget proposal is that if the value of all property owned by a taxpayer exceeds €600,000 (£543,000), a levy of 0.3% will be applied to the amount above this threshold.
The government expects the measure will raise €160m (£145m) each year. Cash-strapped Portugal started offering "golden" visas in October 2012 to non-EU citizens willing to invest €500,000 in property, make a capital transfer of €1m or create 10 jobs. The visas allow foreigners to travel within Europe's 26-country Schengen free trade zone without restriction.
Portugal has issued nearly 4,000 such visas, and they have generated investments of €2.37 billion in the country.
The government has also decided to raise its tax on holiday rentals, which have up until now been lower than those applied to long-term rentals. The measure comes as home rental websites such as Airbnb have seen their business soar in Lisbon and other Portuguese cities. The number of people who have stayed in accommodation in the Portuguese capital has doubled to 433,000 in 2015 from 213,000 the previous year.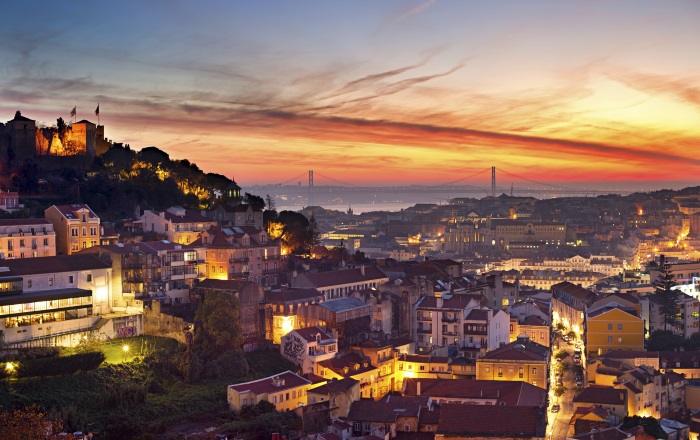 Home rentals websites such as Airbnb have seen business soar in Lisbon
Brits account for 18% of foreign property buyers in Portugal and some may now rue their decision to move or purchase a second home there.
"With this measure, the government has shot itself in the foot. Portugal can't constantly change the rules of the game," added Henrique Moser, a property lawyer.