For some people one of the downsides of going abroad is leaving behind the comfort and familiarity of home.
This led to the creation of homes on wheels. While some motorhomes are extraordinarily basic, others are… less so.
If you like the sound of spending time living abroad in a motor home with marble interiors, a dozen interlocking communication systems, a water decontaminator, and king-size beds, keep reading.
The 'Kiravan' – Mobile Command Centre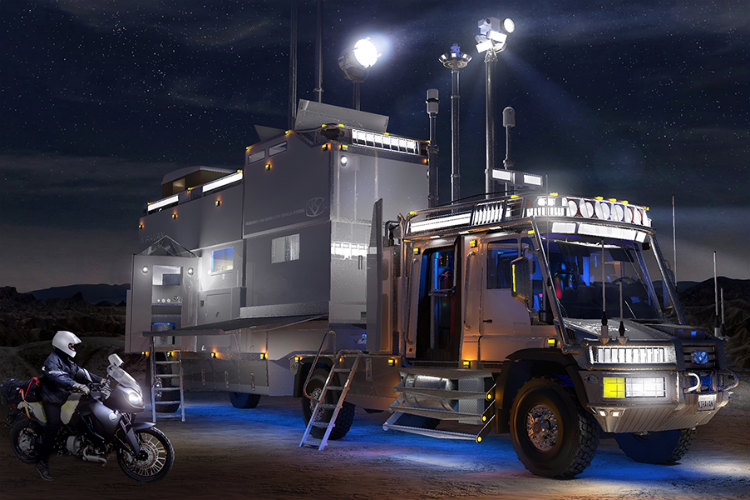 The Kiravan, affectionately named after (and gifted to) the inventor's daughter, is a veritable monster of an exploratory vehicle. The inventor spent years designing it with the intention of making a mobile five-star fortress that could, eventually, provide his daughter Kira with the means to explore the world and all its wonders in comfort and safety.
He was very successful.
The Kiravan isn't as lavish as some of the others on this list, but it sure can do things that the others can't. Not only does it feature a penthouse loft, Kevlar reinforced tyres, an eco-friendly incinerator bathroom and the ability to communicate by all means known to man, it's also designed to be able to operate in the both the hottest and coldest climates on earth, and features more self-sufficiency gadgets than you can shake a stick at.
The Featherlite Vantare Platinum Plus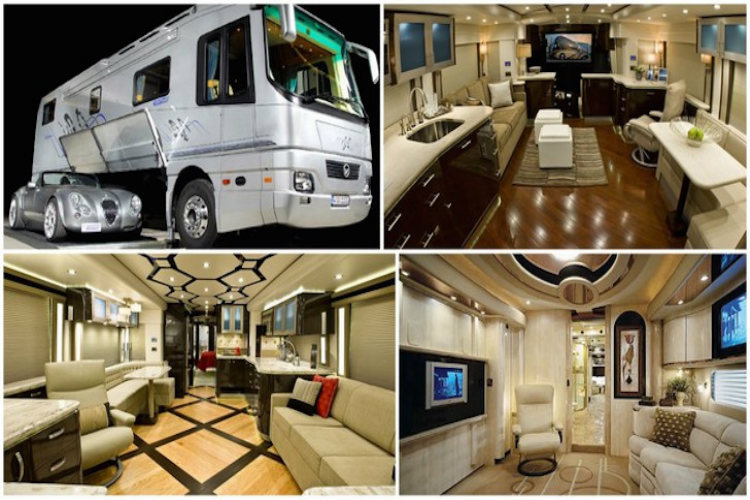 If you won't step foot in a property that isn't littered with onyx, Inca marble and Swarovski crystal, this might be the motorhome for you.
No expense was spared on the Vantare Platinum Plus, a ginormous motor coach with marble steps private cabins, ornate sculptures, and Italian leather furnishings.
Whilst this vehicle isn't exactly the pinnacle of practicality, it does also feature the capability to house a car within it, should you wish to transport yourself and your car at the same time.
Good luck taking it down a narrow French country road, however.
Unicat Expedition Vehicles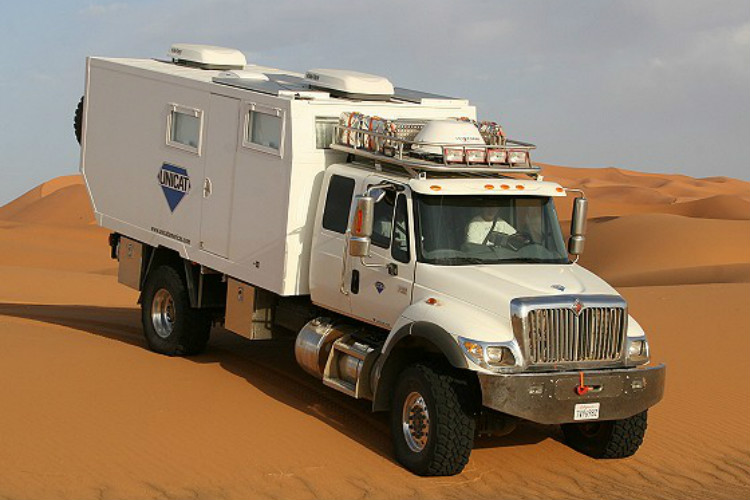 Whilst this vehicle isn't as outwardly attractive and lavish looking as the others, it more than makes up for it in terms of its capability. UNICAT, the company that produces these vehicles, asserts that they are 'exploration vehicles', and in terms of exploration, they're definitely hard to beat.
Featuring a vast 2000-mile fuel tank, solar panels, a kitchen, bathroom, desk space, water maker and master suite (to name a few of its features), this RV is a survivalists dream – though it will set you back half a million.
Marchi Mobile EleMMent Palazzo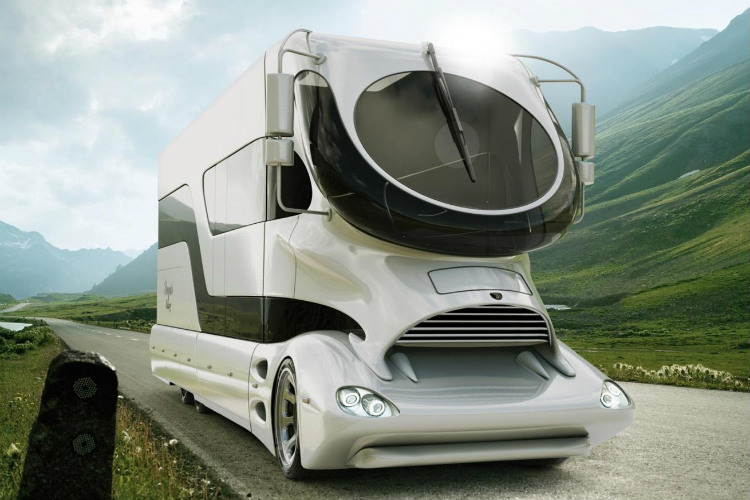 A palace on wheels. A land yacht. A monstrous Hollywood-like fusion of sleek sci-fi aesthetic and luxury motorhome, the EleMMent Palazzo is the most expensive motorhome in the world; coming in at around £1.8MN and featuring characteristics that wouldn't look out of place in Star Trek.
It's essentially a luxury hotel, featuring marble countertops and things like a 'viewing deck', as well as obvious staples like multiple bedrooms, toilets and a kitchen. It's most recognisable feature, however, is its cockpit, which consists of a giant circular panoramic window.
BONUS: The MVP Aero Model 3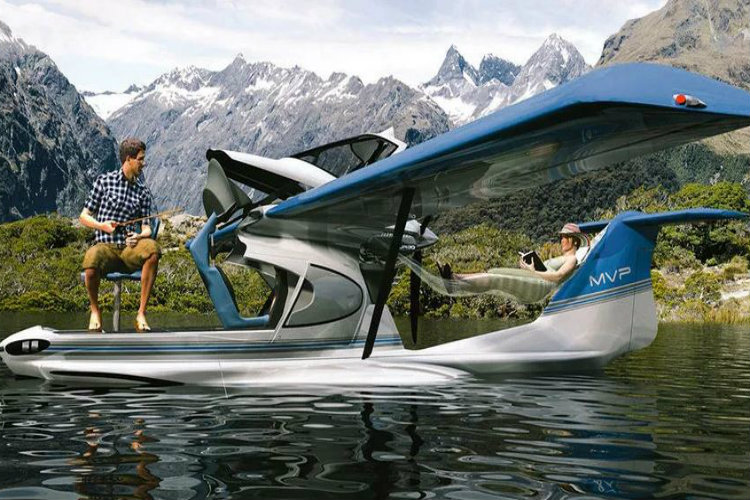 Yes, we're aware that this one isn't exactly a motorhome. We are featuring it, however, simply because it definitely deserves a mention.
The MVP (Most Versatile Plane), is an amphibious light sport aircraft that is touted as being able to operate on land, sea, and air.
It has the capability to transform for each of these environments. It also features a dedicated canopy to provide an interior, so you can fly, sail, and sleep all inside the safety of your own lightweight craft.
With any of these motorhomes at your disposal, your time spent overseas is sure to be interesting to say the least!