As the world becomes ever more interconnected, going abroad to teach is becoming more common too. This isn't just because such a move gives you an opportunity to pursue a career while living somewhere new and exciting – many countries also offer highly competitive pay packets for foreign teachers, and high quality international schools are cropping up around the world.
This goes for experienced teachers, new teachers and even those who aren't totally sure if they want to teach yet.
Teaching English as a Foreign Language (TEFL) is a popular career-path, and there are many ways to pursue it. You can become qualified as an English teacher by completing a short course, such as the Certificate in English Language Teaching to Adults (CELTA). Otherwise simply having a further education and a desire to teach can be enough to open doors for many native English speakers.
But which countries are best for those looking to teach overseas? Where can you earn the best salary or enjoy the most fascinating lifestyle? Read on to find out some of our top picks…
United Arab Emirates (UAE)
The United Arab Emirates, particularly Dubai, is by far the most popular nation in the Middle East for international jobs and expats. With over 500 English-focused international schools throughout the nation, teaching a variety of English curricula from both the UK and the US, as well as international baccalaureate courses, it's easy to see why English-speaking teachers are in high demand there.
That's right, not just English teachers but English-speaking teachers in general. The UAE is by and large an English-speaking nation and many schools are increasingly looking to teach multiple subjects in English besides English itself. That means if you're looking for highly competitive pay while teaching subjects like maths or science abroad, the UAE is likely to be one of the best choices. Of course, competitive pay also means competitive and demanding jobs, and employers will naturally prefer experienced and qualified candidates.
It's worth noting though, that despite its large expat community, the UAE is a Middle Eastern country. Culture shock is to be expected for newcomers, and as a largely Muslim nation it's very important to respect local customs and cultural norms.
Spain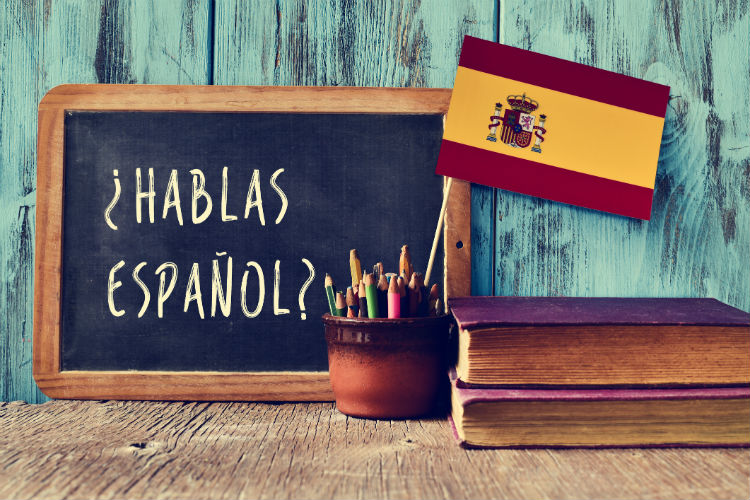 In terms of international and language schools, Spain is often considered the best country in Europe – and one of the best in the world. But why is that exactly?
Quite simply, there has been a boom in English teaching in Spain for years now, meaning the industry is well established there. As English-language teachers flock to Spain for its rich culture and demand for teaching English as a foreign language, the nation has developed an efficient and popular system for TEFL teachers.
Spain is highly appealing for both experienced and new teachers due to its accessible teaching schemes, with many roles that don't require you to be too highly qualified or experienced. That's not to mention Spain's rich culture, complete with historic cities, delicious food and great weather. Some of Spain's most beautiful and famed cities are among the most popular destinations for expat students and teachers, with Madrid, Barcelona, Granada and Seville topping the list.
There's one drawback though – Spain's cost of living is relatively high compared to the wages and teaching roles typically don't offer hugely expansive benefit packages. This means that a lot of teachers either take on multiple jobs or try not to live too luxuriously.
Vietnam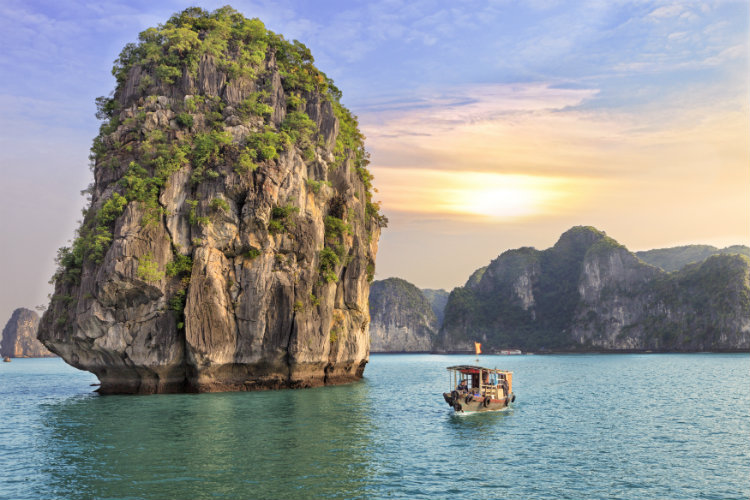 For those looking for something more exciting and adventurous, Vietnam is an increasingly popular destination for English speaking teachers. A beautiful country with a rich history and diverse landscapes featuring tropical forests and long white beaches, Vietnam is a place for people who can handle a bit of culture shock. There's a marked contrast between the frenetic bustle of its city life and the peace and calm of life in the countryside, and teaching posts are available in either setting.
Vietnam's biggest cities, such as Ho Chi Minh City, are developing at a fast rate and can be overwhelming for some. Nevertheless, English teaching jobs in the city attract high wages compared to the low cost of living, so your standard of living will be high.
It's not too difficult to get a work visa for Vietnam either, especially if you're well-qualified.
Still, while Vietnam does have roles for English teachers from the experienced to the newly-qualified, it's becoming an increasingly competitive place to work due to its recent surge in popularity. This is despite a huge number of English language jobs being created at its international schools every year.
If the hectic city life and competitive job market don't sound off-putting though, Vietnam could be an incredible destination for teachers looking for something different.
South Korea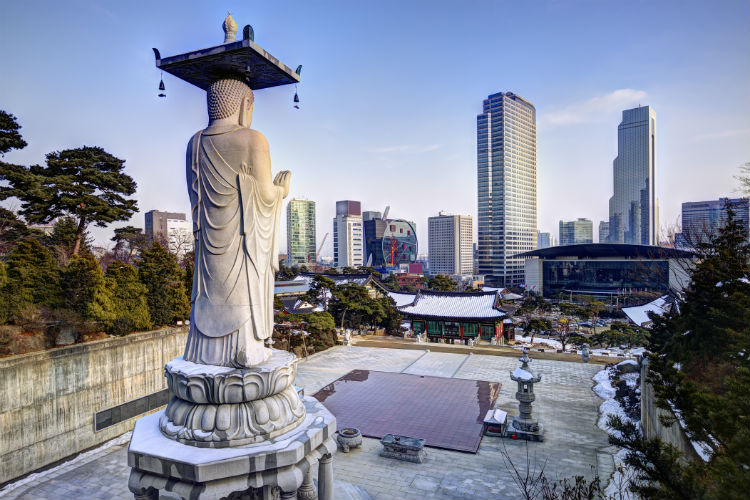 Many nations in the Far East offer handsome pay packets to English speaking teachers, so what makes South Korea in particular stand out from the crowd?
South Korea is appealing compared to many other places due to its cosmopolitan city life and modern high-tech economy. Due to its lack of popularity when compared with more popular destinations such as China and Japan, demand for skilled teachers is very high in South Korea. And this means the pay packages on offer can be very generous, to say the least.
Qualified teachers especially can expect high pay and it's entirely possible to find jobs that will offer free accommodation, flights to and from your home country and other inducements. There's a catch though – teaching is taken very seriously in South Korea so you'll be expected to be hard-working and enthusiastic. But it's hard to argue that the payoff isn't worth it when considering all the benefits, especially for those who love teaching.
It's also worth mentioning that while the English-speaking expat community in South Korea can be tight-knit – and there's plenty of room for socialising there – many people who head out there report experiencing culture shock and find it difficult to integrate into the culture. This is especially true if you don't speak any Korean and you would rather live in one of the nation's beautiful (but isolated) mountainous areas rather than the bustling capital of Seoul.
And a whole lot more…
This was just a handful of the most popular nations for English speaking teachers, but there are many more countries that are eager for teachers with a bit of TEFL knowhow. Big global players like China and Japan offer literally thousands of positions for international teachers every year and have exciting and unique cultures as well as amazing food to tempt you over.
There are many other countries in Southeast Asia which are actively seeking out teachers too, including Thailand and Malaysia, as well as Latin American countries including Mexico and Chile.
When teaching a language as in-demand as English, or even simply teaching other subjects in the language, there are many exciting places all around the world that are actively seeking English speaking teachers – even if the language there is already English. You could, for example, find your skills in demand somewhere like New Zealand or Australia, as foreign students flock to these places to learn English at the many English academies there.
If you feel overwhelmed by the choice you should be able to easily whittle down your options by researching what kind of pay or lifestyle you want – as well as whether there's an opportunity to teach subjects besides English.
As an English teacher, the world can be your oyster!