Top tips from Kevin McCloud, Phil Spencer and our own insights on hunting for that elusive holiday home.
It's one thing buying a house overseas, but you need to do some homework when it comes to finding – and affording – the perfect place to live.
1. World of opportunity
"Connections with people matter," says Kevin McCloud, presenter of TV show Grand Designs. "In Italy, for example, I've always found that despite filling forms out in triplicate and sending exorbitant connection sums, getting your water supply or phone line up may depend on how well you get on with the local hotel owner or mayor." Catch up on the latest news from Grand Designs: www.channel4.com/programmes/grand-designs.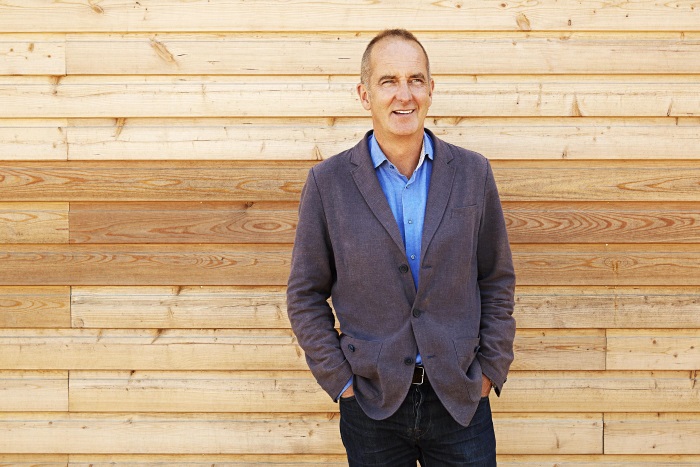 Kevin McCloud – Presenter of the channel 4 programme Grand Designs believes it is important to make the right connections when moving abroad.
Picture credit: Channel 4 Picture Publicity
2. Down Under On the Up
You can get a lot for your money in Australia. Witness the house TV property man Phil Spencer found for a British couple from Coventry: out in the Adelaide Hills, with potential for a vineyard, asking price just £276,000. "It's little wonder that two million British-born Poms live in Australia," says Spencer. He has been presenting his Channel Four show Secret Agent, where he finds houses for expat Brits wanting to live in the Antipodes. "Adelaide offers Brits the chance of a great lifestyle at affordable prices and close to the beach." For more information on Phil Spencer's Secret Agent, visit www.channel4.com/programmes/phil-secret-agent-down-under/episode-guide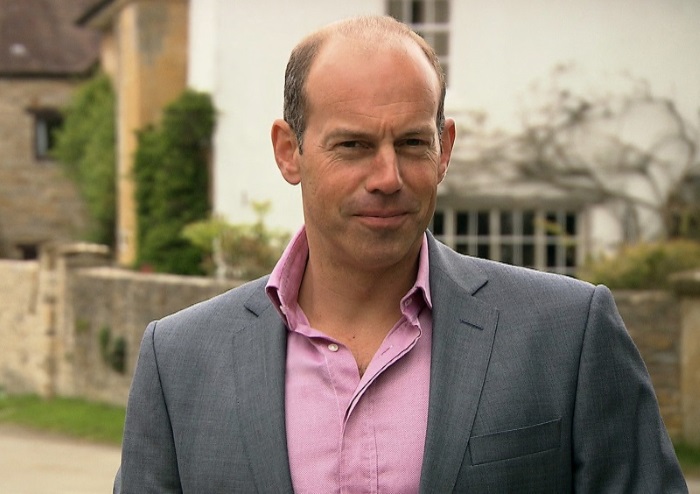 Phil Spencer believes Adelaide offers a great lifestyle at affordable prices.
Picture credit: Channel 4 Picture Publicity
3. Find out where prices are rising and falling
By visiting the Eurostat House Price Index, which gives figures on average prices per quarter. Website at http://ec.europa.eu/eurostat
4. Hot property
Prices have come down here, as in many parts of Europe. You can get a two-bedroom home, in the second row of a beach development, a 10-minute drive from Malaga, for £165,000. Even cheaper is a two-bedroom apartment on a narrow strip of land at La Manga del Mar, in Murcia, for £122,000. You won't be alone, either. Some 170,000 Brits own a Spanish property.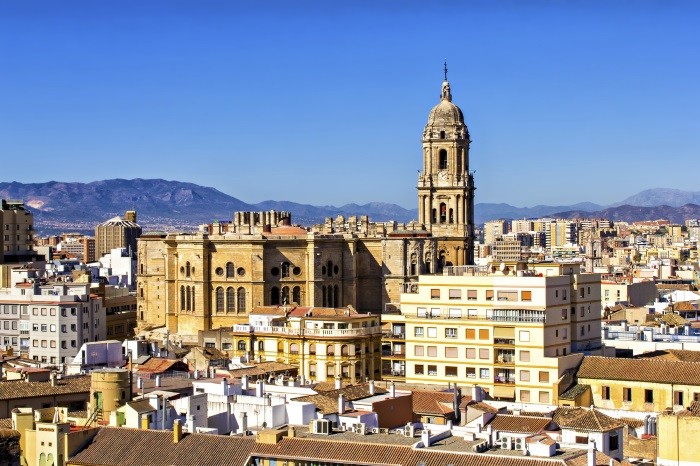 Malaga Cathedral
5. Sea views extra
In Portugal, for example, you can buy a two-bedroom apartment that isn't near the sea for £135,000. A place on the sea front, though, can cost you between three and four times as much.
6. Learn the language
"Unless you make the effort to speak the local language (sometimes just a small effort pays dividends), you will remain forever an outsider, dependent on a perilously small network of contacts," explains Kevin McCloud. "A foreign language is a passport into a culture and into a local community. Time and time again, I've seen people's lives abroad transformed when they make the leap and learn the language."
7. Talk to other owners
Ask to speak to other Brits who have bought. And if you're buying in a new development, ask to see other places the developers have built.
8. Look inland
In Italy, especially, a five-bedroom villa-with-pool on Lake Transience (where Hannibal defeated to the Roman army) will cost £289,000, while a 12-bedroom manor house in Tuscany can be bought for £1.15 million. If you'd prefer a 100-bedroom castle in Siena, it could be yours for £19 million.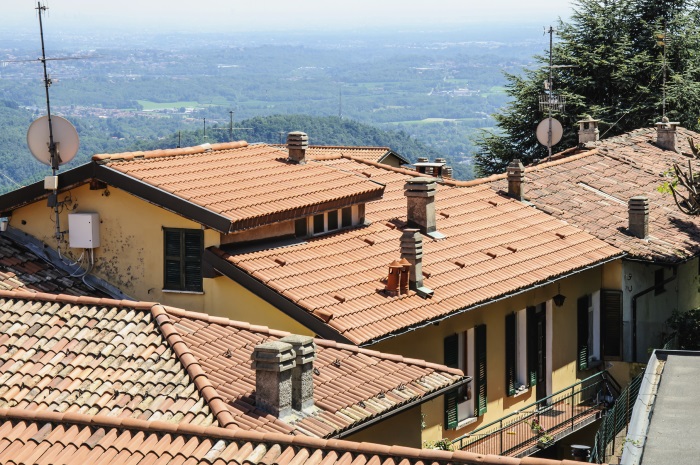 It may be cheaper to look inland when buying your property overseas.
9. Buy in a place where it's all happening
"Perth is a city which has it all," explains Phil Spencer, of the capital of Western Australia. "It has 19 different beaches, natural bushland, world-class wines and 3,000 hours of sunshine each year. It has cafes and bars, and the fastest growing population in Australia. The beaches, the lifestyle, and the climate – it's a funky place to live. Which makes it a very competitive business buying real estate here. The city has the fastest growing population in Australia; properties can fly off the shelf, bought by someone who has never seen the place."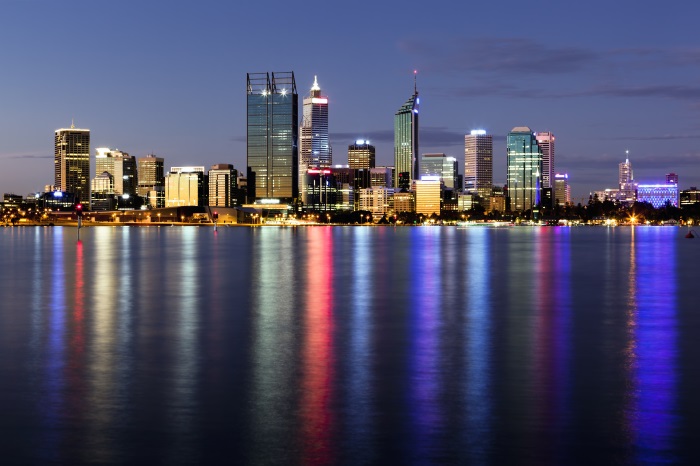 "Perth is the city which has it all" according to the property expert and Channel 4's Secret Agent presenter Phil Spencer.
10. Take your time
If you're buying in a new development, pay the asking price in stages, not all at once. And get a receipt on paper, not just via computer.
11. Don't purchase on the spot
Some agents may try to sell you a holiday home when you're out there, enjoying the sunshine. But it's is best to see how you feel when you're back in Britain.
12. Watch out for the extras
You're not just paying for bricks and mortar, you can end up paying from five to 10 per cent of the purchase price on estate agents' fees, solicitors' fees and transfer tax.
13. The official go-ahead can take time
In Turkey, permission for foreigners to buy a property has to come from the Ministry of Defence. In Croatia, the Ministry of Justice has the final say. And this can take several weeks to come through.
14. Keep your cool
Make sure some cheap properties don't come with debts and no built-up bills (power, taxes etc.)
15. All they need is love
In France, A three-bedroom, stone-and-wood country house in Normandy will cost just £104,000, while the asking price for a five-bedroom house down in Macon (10 minutes from the high-speed TGV railway station) is nearer £400,000.
16. Trading places
A nearby sea port or airport takes a lot of the effort out of getting to your overseas home. A two-hour drive is acceptable, a six-hour drive is just a hard slog.
17. Check the tax position
In many countries, you'll get clobbered for capital gains tax when you come to sell. Your heirs may get stung for inheritance tax, too. Find out the situation before you buy. With lawyers who speak your language.
18. Helping hand
Be honest – how good is your Albanian, French or Spanish, especially when it comes to reading the small print of a contract? Hire a local translator to steer you through the linguistic minefield.
19. Timeshare or not timeshare?
Buying a timeshare means you get full use of the property for one or two weeks per year. Think hard, though – do you want to return to the same place year after year? Many people fall in love with an idyllic part of the world and visit time after time.
20. The good news
Retire overseas and provided you're in a European Economic Zone country, you will not only receive your UK pension, but it will rise annually. But keep a count of the days. If you live abroad for more than half the year, your status as a UK tax resident will expire after three years.
21. Will you have to pay council tax on your overseas home?
Almost inevitably. And any utility bills. Plus you'll have to do the same on your UK property if you have one.
22. Rent out your holiday home
It's the perfect way to pay for its upkeep. Make sure that your property is in a popular area, not on a distant mountaintop.
23. Ponder Portugal
A three-bedroom apartment on the Algarve can be bought for £260,000, while a two-bedroomed cottage up in the hills, with private pool, can be had for £210,000. A bargain for house-hunters looking to move overseas.
24. Should I stay or should I go now?
Visit during the summer and the winter months to get a better feel for the area. Immerse yourself in the culture, pace of life and the property market and try to imagine how you would fit in if you moved there full-time. It is an exciting prospect, so take a deep breath, consider all the options and make the leap abroad. Remember, fortune favours the brave.