Some people would argue that self-sufficiency is the ultimate form of freedom. To live with water and energy provided on your own terms, outside of a reliance on corporations and other people.
But just how 'eco' can a home get?
From beautifully practical properties to houses that push the extremes of ecological sustainability, this is our look at the world's top eco-homes.
The LivingHomes C6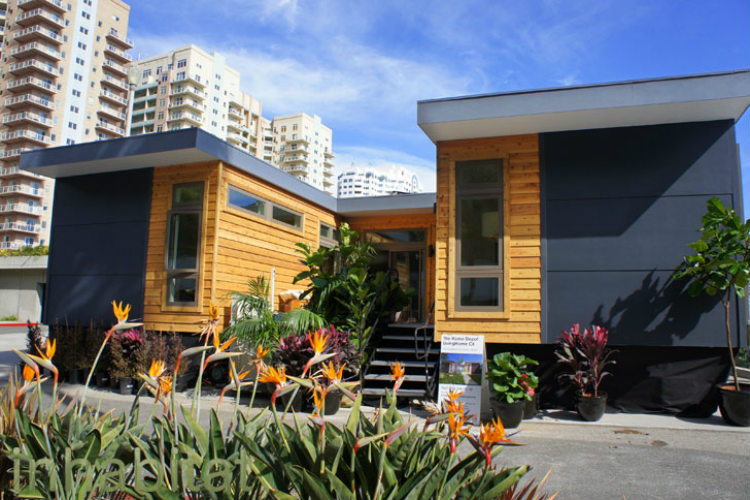 Popular modern prefabrication company 'LivingHomes' have a number of prefab properties, but the C6 is notable for being one of the first LEED Platinum ranked zero energy, zero carbon prefab family home to enter the market.
The aim of the property? To be as healthy for inhabitants and the environment as possible. So that's zero water wastage, zero emissions and zero carbon. You live here, you put your organic carrot peelings in your recycled-wood compost bin and you find yourself liberated from samsara and embraced by glorious blazing light.
'Flow' House Concept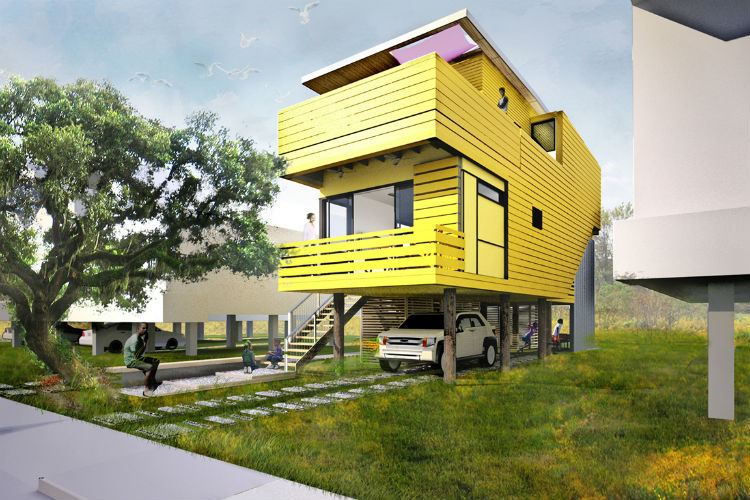 The Flow House was originally designed for New Orleans in the wake of Hurricane Katrina by the Make it Right Foundation, who's vision is essentially a safe, sustainable, 'healthy', high-design abode that preserves community spirit and doesn't look like a concrete block.
It's all about flowing light, working with the local climate, and 'maintaining materials in biological and technical metabolisms' – which is a fancy way of saying picking ecologically sustainable materials. This one remains a concept at the moment, but features things like rainwater harvesting potential, photovoltaic roof panels and 'rain gardens'.
Eco-Sustainable Home by Djuric Tardio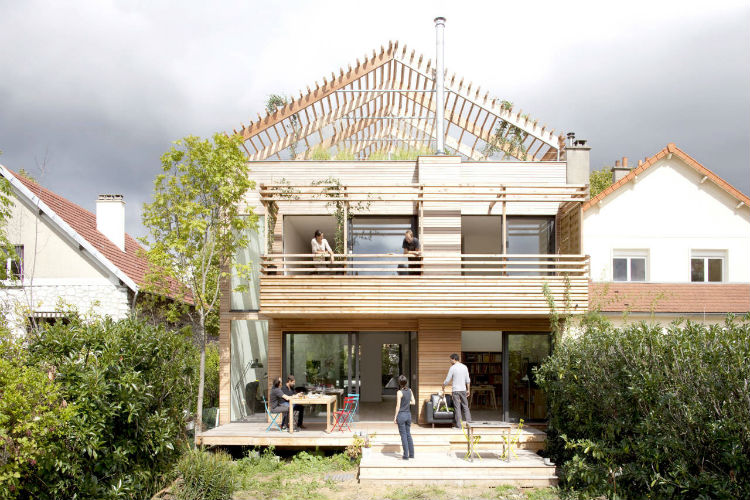 Built on the outskirts of Paris, this home is immediately striking because of its open 'pitched' roof structure that is actually intended for growing your own fruit and vegetables. The property is also built entirely out of sustainable larch panelling and can be assembled in pre-fab fashion in only two weeks. Coming equipped with a rainwater harvester for plants and efficient external insulation, this property is both ecologically sound and a money saver.
Cliff-Edge Shipping Container Home by Brad Tomecek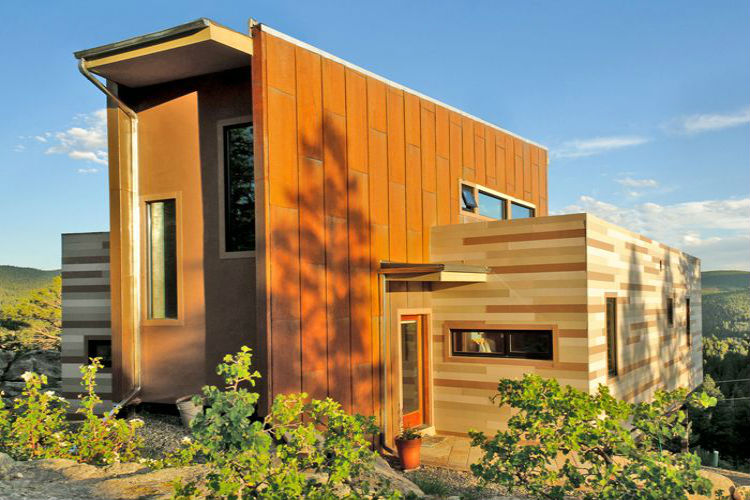 This rather smart looking house sits perched on a rocky slope roughly an hour away from Denver, Colorado and was made by craning two recycled shipping containers onto a steel platform and encasing them in panelling.
The house features two bedrooms, a kitchen, study, bathroom and laundry, with concrete floors to provide natural insulation from the sun and solar photovoltaic panels to provide electricity. The inexpensive build cost and the self-sufficiency of this property make it all the more attractive, especially when you consider the amazing views.
The Ecopod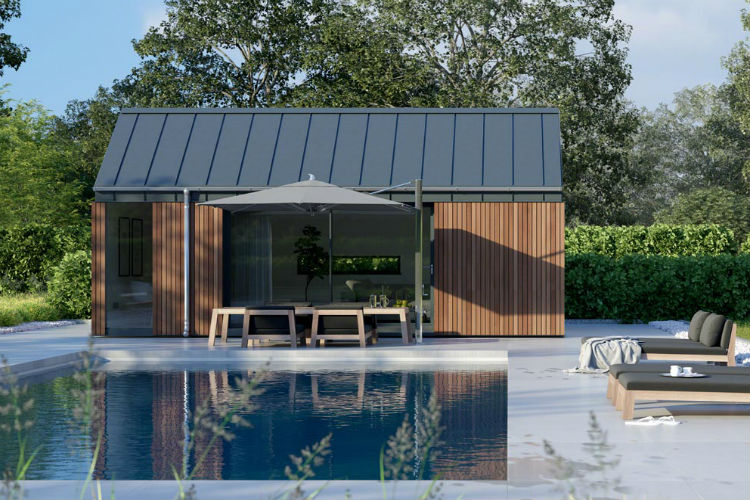 Another shipping container conversion. These award-winning abodes are a bit smaller, but they still come with a solid range of features like underfloor heating, 'super insulated walls' and a composting toilet. Ideal for a weekend countryside getaway or a private office, the Ecopod is easily transportable, secure and affordable.