The old saying goes that 'an Englishman's home is his castle' but – let's face it – your home is unlikely to have the same historic significance as an actual medieval castle.
But if you're one of those heritage buffs who quite fancies the idea of owning a piece of European history, or maybe you just like the aesthetics of medieval architecture, you might want to have a little look at this list of historic properties…
Be warned however, most of the properties on this list aren't cheap!
Medieval Italian abbey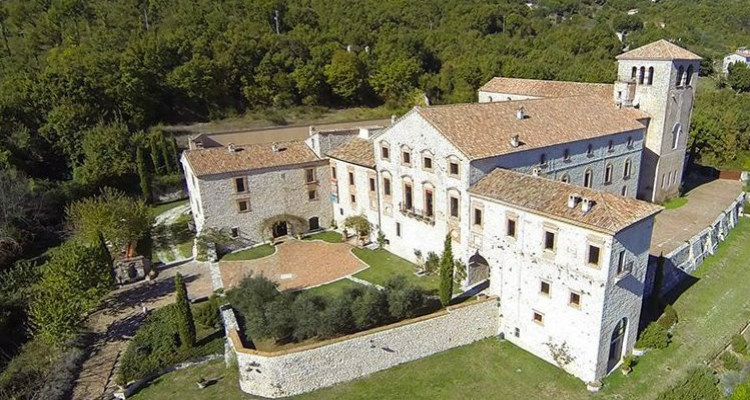 Built in the 13th century this outstanding former Cistercian abbey sits in some beautiful countryside close to Rieti.
The abbey, which features elements of both Romanesque and gothic architecture, has been carefully renovated to include all the modern amenities you would expect to find in a contemporary property.
Even the church bell tower has been converted into lodgings and is a great place to take in the stunning views of the valley below.
The abbey itself has more than 4,200 m2 of floor space and includes a generous 950 m2 underground parking area.
There is one drawback however, which is that the property has been converted into a number of different apartments. So if you're searching for a space that will let you live out your dreams of lording it up in one giant historic castle then this may not be for you.
The property is contained within one-and-a-half acres of grounds which include well-kept pathways and gardens, while the wider estate comes with three acres of woodland. Oh, and it also comes with an €11 million price tag.
French chateau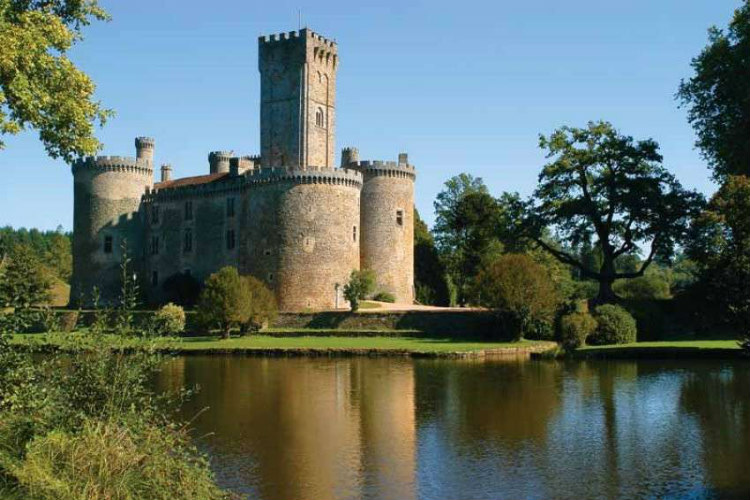 While France is littered with grand historic buildings from different eras this Chateau, built in 1179 in the Limousin region, is particularly notable.
The reason for this? Well it's said that King Richard the Lionheart died here after being mortally wounded in nearby Chalus and that part of his body is buried on the grounds.
Apart from the chateau, your money will get you an estate which includes several houses, some barns and a fully functional tavern situated on 165 hectares of land. The grounds also feature four lakes and a river, not to mention numerous wells (perfect if you ever find yourself under siege).
Those who fear that living in a medieval castle may be slightly uncomfortable will also be relieved to hear that it's been completely renovated to include all the modern amenities while retaining its original character.
The castle itself has 16 bedrooms, a cinema, a billiard room, an impressive library, a sauna and much more, including a great hall which can comfortably seat 100 dinner guests for those times you decide to throw a banquet.
However, at €21 million you may find yourself needing to raid the royal coffers to purchase this magnificent property.
Tuscan castle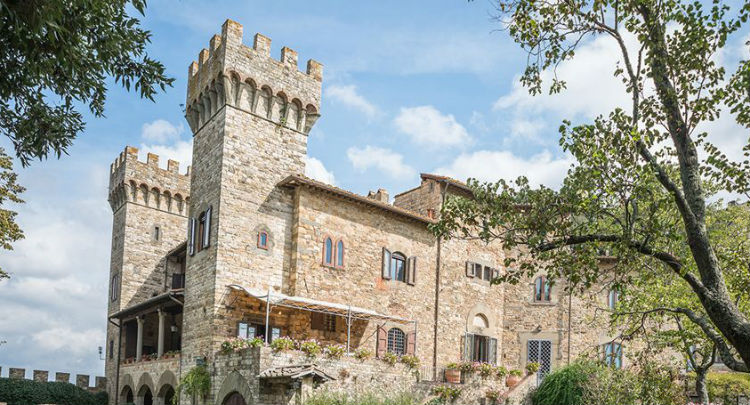 Dating back to the 17th century this regal 10 bedroom castle is located in the beautiful Chianti wine region of Tuscany, Italy.
The castle features many aspects of classic Tuscan architecture, such as a stone facade, towers and larger than life wooden doors, and would be perfect for any historic Italian noble.
Standing in two hectares of landscaped gardens and featuring its own vineyards and olive groves, the property is also elevated on a hill and overlooks the surrounding area.
The castle grounds feature a swimming pool and pool house, as well as a tennis court, making it the perfect pace to enjoy the balmy summer weather in Italy.
Inside the castle you'll find a marvellous living room with its original fireplace, a billiard room and study, and a large dining room with doors opening to a reception room boasting exquisite views over the surrounding countryside.
You can also rest assured that the property will meet the needs of a modern home, with all utilities present and correct. As for the price, it's upon enquiry, which usually means you don't want to know!
Italian town house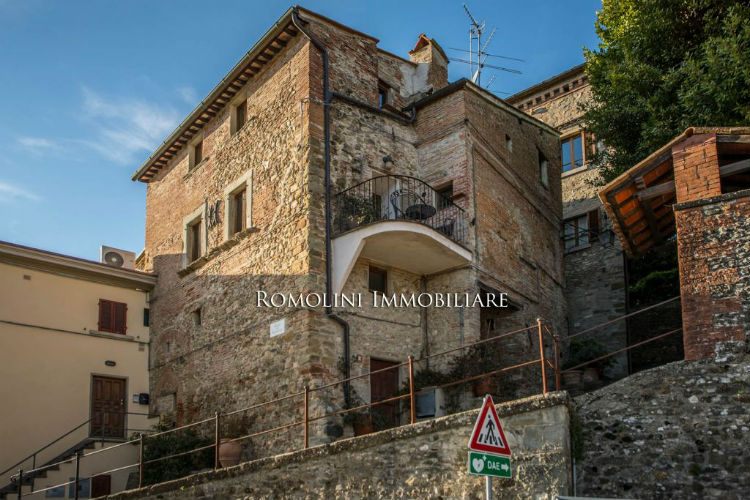 While not as grand as the other properties on this list, this quaint Italian town house in the historical centre of Anghiari in Tuscany is still worth a look, especially for those without the king's ransom usually needed to buy a castle.
The building itself dates back to the 14th century and is just a short drive from the centres of both Tuscany and Umbria, with the closest airport just an hour away.
The two-bedroom town house is roughly 150 m2 and is spread over four levels.
In terms of architecture, this historic house features original brick-built arches, exposed stone, terracotta flooring and stone fire places. Perhaps its most impressive feature is the terrace, which enjoys panoramic views over the surrounding countryside. At €275,000 this place is a steal.
Unfortunately, unless you've successfully plundered a small country recently, most of these homes are likely out of your price range. But, hey, maybe it's for the best, they're probably all haunted anyway…