It's a familiar feeling for many people who move home and country. You move to a special place you feel is exciting, somewhere you adore, but end up falling back into the same old routines of everyday life. In fact, it isn't long before you find yourself looking forward to 'getting away from it all' on some far-flung holiday destination.
But wait; surely there are places in the world where this is less likely to happen? Where you'll be able to easily enjoy a holiday at home simply because that drive to try exciting new things in your own neighbourhood never dissipates?
Here are some of the best countries and locations around the world where you'll be happy to 'staycation' rather than 'vacation'.
The USA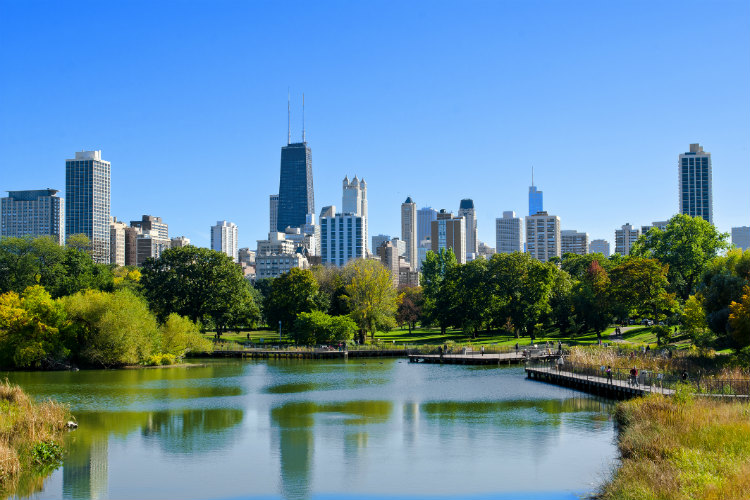 There's a reason so many US States and cities are listed among the world's most exciting places to live.
Top of the list are cities such as New York and Chicago, which are very popular destinations for people who don't want to go far for new experiences. As is well known, New York is a melting pot of cultures filled to the brim with entertainment, cuisine, arts and unique experiences of all kinds.
Chicago, on the other hand, has been voted one of the best cities in the world for 'great places within walking distance from my home', according to a 2016 study from TimeOut. What's more, compared to many other places, your money will get you further in Chicago. This makes it more tempting to just try something new nearby rather than worry about the expense and hassle of travelling. People in Chicago are also more likely to have a friendly chat with strangers, so you'll never be lonely there!
According to a 2017 study from WalletHub there's one US city supposedly even better than Chicago for staycations: Orlando. After all, who could blame an Orlando resident for wanting a quick trip to Disney World or Universal Studios on a weekend?
Most Americans live fairly close to the coast, making a trip to the beach from the larger cities entirely viable. The US is a vast and diverse country with something for everyone and this is reflected in its cities, where you'll find everything you need to make a staycation just as rewarding as a vacation.
Singapore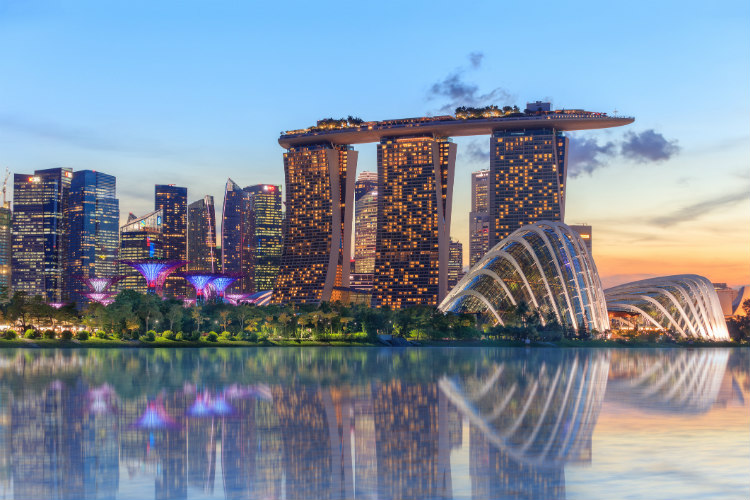 The diminutive city-state of Singapore is well-known for its bustling business centre, but that's only a small part of the story. Making the place your home starts to make sense when you learn what's on offer there. Cosmopolitan Singapore has such an impressively diverse and varied collection of hotels you won't have to go far when you want some time away from home to eat some great food and just generally relax.
In fact, this melting pot culture has state-of-the-art hotels often featuring fascinating and unique designs inspired by cultures and architects from around the world. Many of them include pool spas and are within walking distance from the major malls.
Many of the hotels you'll discover there also fit the character of the area they're located in. For example, the Rendezvous Hotel is an arty hotel in the city's arts and culture district. There are high quality hotels that cost less than $200 Singapore dollars a night (about £110), making them ideal for a quick and easy getaway from home rather than a flight overseas. The Studio M, for example, is a stylish but relatively inexpensive hotel known for its minimalist rooms, which manage to cram a lot of comfort and convenience into a small space.
But it's not all hotels and restaurants. Singapore has plenty of entertainment and events to keep you occupied. What's more, due to the low crime rate the city's night-life feels far safer than it does in many other major cities.
Australia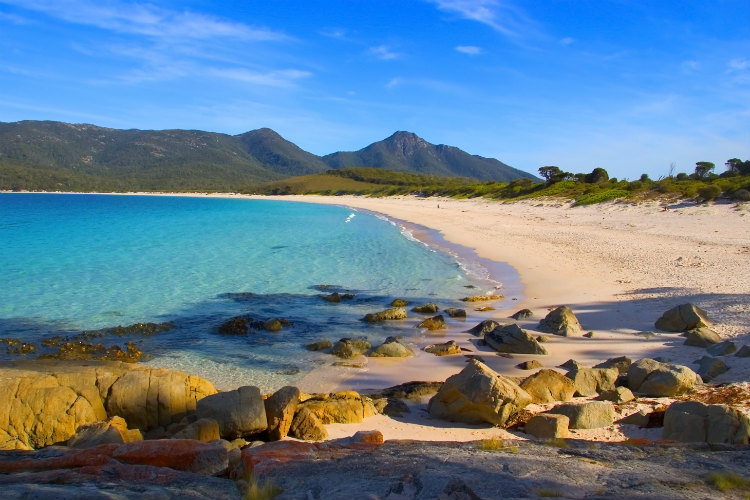 If you decide to live in one of Australia's bustling cities, such as Melbourne, you might not want to go abroad for a holiday ever again.
In recent years, staycations have become much more popular Down Under. And who can blame them, with so much to see and do right on their doorstep?
In the TimeOut 2016 City Index, Melbourne was voted the world's most inspiring city to live in. But what does this mean exactly? It means Melbourne never stops being exciting to explore with over 70% of respondents saying the city is energising to live in and that they love exploring different parts of it. Over 60% agree there is always something new to do, which makes it sound like the ultimate city for a staycation.
But what if you need a break from city life? For those who like to 'waltz Matilda' Australia has you more than covered. How about a bit of island hopping? Tasmania is already very popular with locals and tourists alike, and if it's paradise island escapes you're after, Australia's best beach has been voted as Cossies Beach on Direction Island – over 2500 km north-west of Perth. Maria Island, off the coast of Tasmania, is a wildlife haven and a natural paradise rolled into one and animal lovers will be excited to learn that there are Australian islands with far more wild furry critters running around than people, including one near Adelaide aptly named 'Kangaroo Island'.
Spain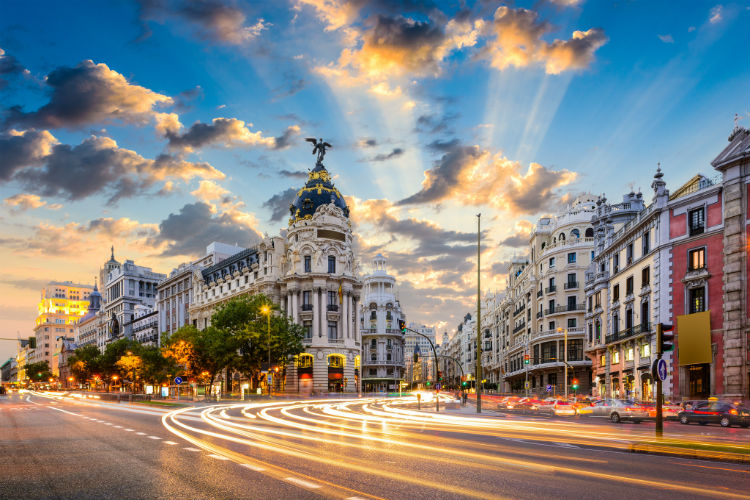 A few Spanish cities also score highly in TimeOut's City Index, so it makes sense that Spain is a wonderful nation in which to take a local holiday.
Madrid, in particular, scored highly for sociability and inspiration, with residents saying their city is pleasant to live in and welcoming.
Furthermore, Spain's capital has a huge variety of places to visit, both historic and contemporary, meaning it can take a while before it really feels like you've got to grips with what the city offers.  The city is brimming with arts and entertainment, and boasts many unique public spaces such as museums, plazas and bars of world renown.
Then there's Barcelona. This most famous of Spanish cities is more than just its eye-popping architecture (such as the Sagrada Familia) – it also boasts great beaches, tapas bars and resort hotels that really make you feel like you're on a high-class holiday.
Barcelona was similarly highly ranked for inspiration by respondents to TimeOut's survey, so it's likely that Spain just has a special something that keeps people wanting to get to know it better.
The honourable mentions…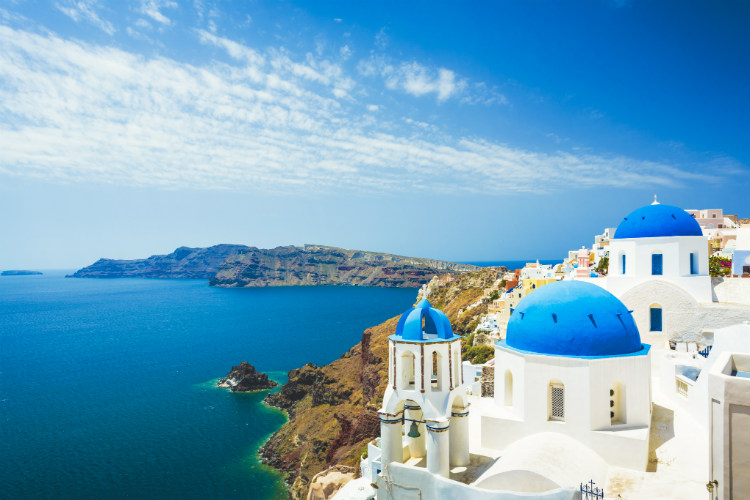 In order to really make the most of your home country for a staycation you need to hold onto a little bit of that tourist feeling. That doesn't mean not becoming settled in your new home, it simply means you shouldn't lose the habit of venturing out to see new things once the novelty has worn off.
Lisbon in Portugal is seen as one of the most sociable cities in the world, making it appealing for those who like to try out new things with friends or family. Portugal also has the inspiring volcanic islands of the Azores, which are surrounded be seas teeming with wildlife such as dolphins and whales, as well as boasting some incredible dramatic landscapes.
You may also find it appealing to move to a country with a well-established tourist sector that you can take advantage of as a citizen. Greece is one such popular tourist hotspot and also a place popular place with retirees. The Mediterranean country has many small towns and villages built largely around tourism, meaning it's easy to find an excuse to take yourself on a domestic holiday!
It's surprising how easily your home country can become your idyllic holiday location again if you decide to keep an open mind and a fresh perspective. Starting a new life abroad in an exciting nation is perhaps one of the best ways to set yourself up with convenient and cheap holidays for life – meaning you'll never be far away from that holiday feeling again!