© The Agency (www.theagencyre.com)
Elvis may have left the building, but you'll still find his spirit throughout this modern mansion in Beverly Hills. The musical legend bought the 1950s-built property with his new bride, Priscilla, in 1967.
Set away behind high gates and trees, the site gives sweeping views over Los Angeles to the coast beyond. The Trousdale Estates area has always appealed to A-listers, including Frank Sinatra, Ray Charles, Dean Martin, Groucho Marx and, more recently, Jennifer Anniston. You'll never be lonesome tonight in this neighbourhood. Hardy fans – even now – make their poignant pilgrimage up the steep and winding streets to 1174 Hillcrest Road, and dozens of paps trail estate agents and their famous clients through these leafy suburbs on viewings.
But the houses are built to cope with this constant scrutiny. The road-facing frontages have few windows, if they can be glimpsed at all over the high walls and fences. All the views are the mesmerising panoramas of the city from this lofty home in the Hollywood Hills.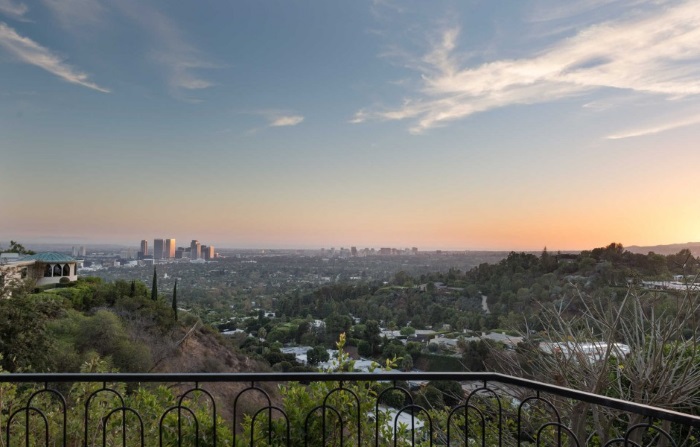 © The Agency (www.theagencyre.com)
Welcome to the Presley world. There's plenty of space to park your limo and the bonus of a guest house in the grounds. The main house has three bedrooms, including a luxurious master suite with a closet big enough to take any number of blue suede shoes.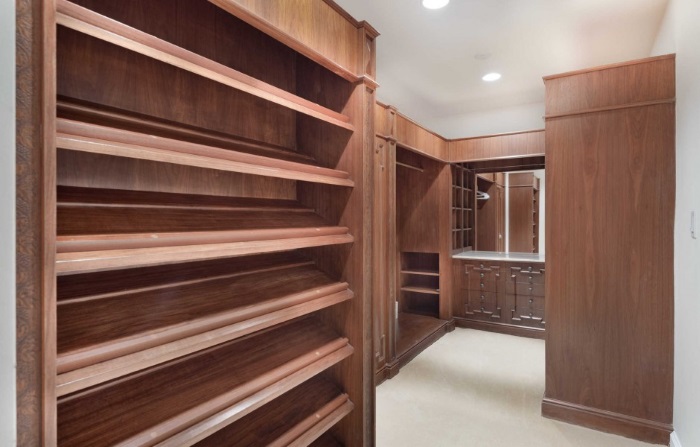 © The Agency (www.theagencyre.com)
The kitchen where Elvis would make his own peanut butter sandwiches is now ultra-modern, all white and stainless steel, with light flooding in from the floor-to-ceiling glass doors. The formal living room has a fireplace, plus there's a dining room with a huge, domed skylight, family room, media room and an office you could call your own Sun Studio.
It's now or never; this house is sure to sell fast. The asking price is $30m (£23,6m) but, hey, you are buying a piece of musical history.
The property is on the market for $30m through Mauricio Umansky, The Agency (http://www.theagencyre.com/for-sale/1174-hillcrest-road-beverly-hills/#4)