1. Brendan Roberts, Director at Aylesford International (www.aylesford.com)
"It is disappointing that the Chancellor Philip Hammond appears not to have addressed SDLT or the additional penalty for those buying a second home or rental investment. This was high on the list for those living in London and the South East."
2. Penny Mosgrove, CEO at Quintessentially Estates (www.quintessentiallyestates.com)
"Mr Hammond's first Autumn Statement didn't provide as many shocks to the market as the George Osborne era and while landlords have seemingly been hit again with changes making them liable for letting agents fees, as opposed to the tenants, it is a small change and nothing as dramatic as what has come previously. The ban on tenants footing the bill will be viewed as a 'niggle' but unlike the punitive SDLT regime for high-value homes, it is unlikely to stifle the market.
"While the change is seemingly good news for renters, it may result in rent increases as landlords seek to recover their costs from tenants. Until the general housing crisis is fixed, a healthy rental market is imperative in order to help more people own their own homes."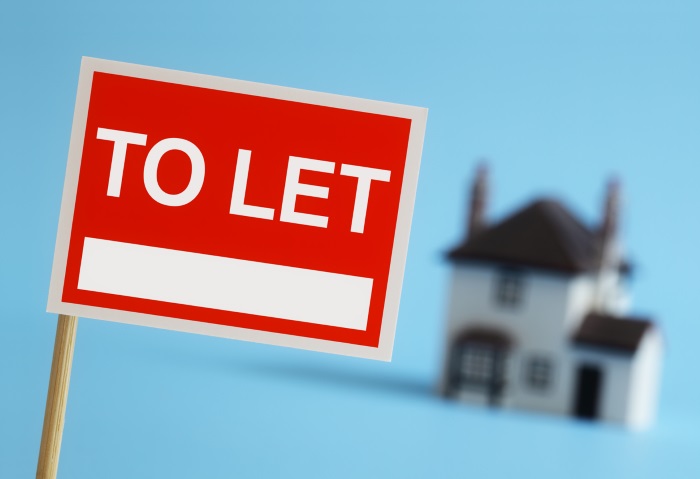 3. Ishann Malhi, CEO and Founder of online mortgage broker Trussle (www.trussle.com)
"We needed a radical injection of new houses in the UK from today's Autumn Statement, and the Chancellor certainly hasn't ducked the issue. £7.2 billion to support the construction of new homes and a housing white paper which will soon tell us exactly how he plans to address the long-term underlying issues."
"The unaffordability of housing is arguably the biggest problem facing young people in the UK today, so it will come as a huge relief to many that the Chancellor has placed homeownership at the top of his agenda. "These investments won't change things overnight, but for aspiring homeowners and those trapped in the rental cycle, the prospect of purchasing a property may have become a little more realistic. Hopefully, Mr Hammond's policies will mark a renewed effort to turn Generation Rent into Generation Buy."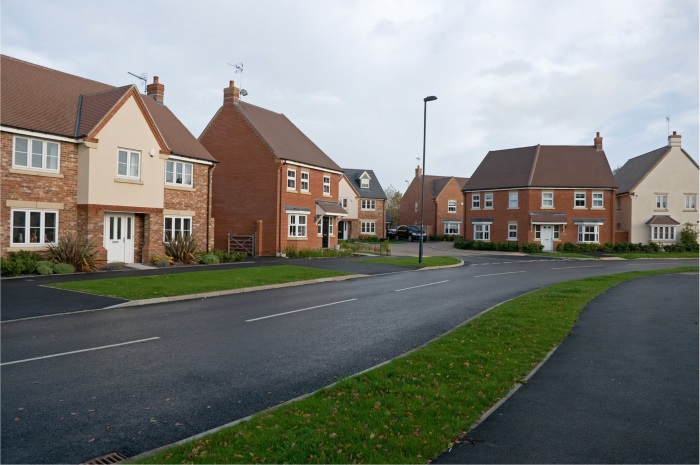 4. Nick Davies, Head of Residential Development, Stirling Ackroyd (www.stirlingackroyd.com)
"The Autumn Statement was a let-down for first-time buyers and for Londoners. It seems Starter Homes have been put on the back burner, and the government failed to take decisive action on stamp duty, ducking the opportunity to get the market moving.
"First time buyers already find it almost impossible to save for their deposit without the help of relatives and this Autumn Statement has done nothing to cut the cost. The top of the market is also flat thanks to the government's reforms, with landlords also being pushed out of the market by the 3% surcharge.
"The reality of the government's decision to ban letting fees is that it will only result in landlords passing the bill on to tenants through higher rents. Landlords have already been stung by the stamp duty surcharge and the end of mortgage tax relief, and so it is difficult to see them doing anything other than push the burden back on to Generation Rent. Hitting landlords with extra costs only leads to fewer properties available to rent in the longer term, means even greater competition and higher rents. The only solution to the housing shortage is to build more homes and free up public sector land for housebuilding.
"While the Housing Infrastructure Fund should benefit London, there was no news on specific projects for London such as Crossrail 2, the Bakerloo line extension, or river crossings in the east of the capital, which would open up new parts of the city for housebuilding and development. At the current rate it will take years for these mega-projects to be delivered."
5. Jonathan Stephens, Managing Director of Surrenden Invest (www.surrendeninvest.com)
"Today's Autumn Statement confirms two major priorities of this government. The first is housing and the knowledge that investors will play a vital role in solving the ongoing crisis currently plaguing the UK market. And the second is their confidence in the UK's regional cities in the North and the Midlands regions.
"Mr Hammond spoke of employment growing fastest in the North-East of England during the past year as he highlighted the systematic shift away from London as opportunities arise for the UK's second and third cities. The chancellor continued to bolster the government's support for the North, revealing his desire to 'drive up the productivity performance of our regional cities'.
"Investment in the UK's second and third cities of Birmingham and Manchester can no longer be seen as a gamble. Infrastructure growth throughout the last five years now positions them as worthy of serious consideration from investors.
"No longer simply an alternative to a slowing London market, both Birmingham and Manchester stand alongside the Capital as key buy-to-let markets in the UK. Savvy investors are renouncing previous, outdated thoughts regarding investment in these regional cities as the risky substitute to London, and instead are striving to be a part of the Northern movement."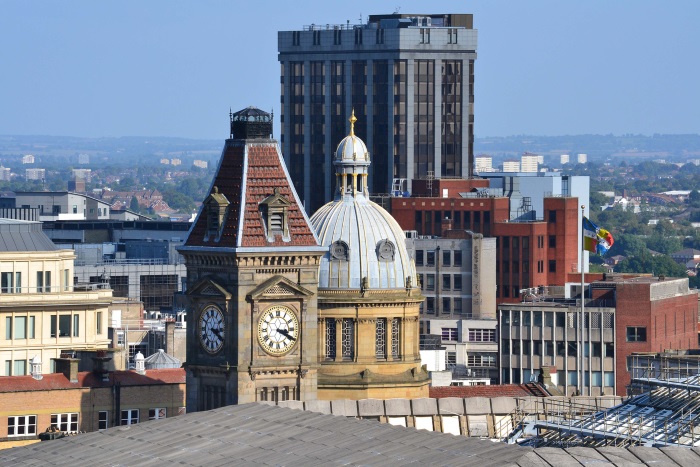 Birmingham can no longer be seen as a gamble according to Jonathan Stephens
6. Charles Curran, Principal at Maskells (www.maskells.co.uk)
"No time frame provided for a ban on lettings fees, but questions remain for items such as credit checks. Are these still chargeable at cost, or must all fees now be borne by the landlord? With Mortgage Interest Rate Relief reduction still in place, it does seem as if the private landlords are being punished further. We do expect landlords to seek to increase rents to take into account any additional costs. We will have to see the language of any proposed law before making our final analysis."
7. Tim Beattie, Head of Rating, JLL UK (www.jll.co.uk)
"Across the UK and particularly in London, businesses will be very angry at the news that the government has ignored their demands to dramatically improve the transitional arrangements outlined in the government's recent consultation paper by only reducing the year 1 cap from a whopping 45% to an equally eye watering 43% when the equivalent figure for the three previous revaluations was far more manageable at 12.5%. Indeed the Chancellor has appeared to pre-empt his own government's consultation where the alternative option under consideration was a year 1 transitional cap of 33%.
"Businesses will however, welcome the news that there will be a new 100% business rates relief for new full-fibre infrastructure for a 5 year period from 1 April 2017 which will help to support the digital roll out to more homes and businesses."
8. Mark Pollack, Director at Aston Chase (www.astonchase.com)
"Nothing too dramatic from a property perspective in today's Autumn Statement, although another blow for the estate agency industry, as many London firms are increasingly dependent on income being generated by their lettings departments. This is a result of an acute reduction in the volume of sales due to the punitive SDLT levels that have affected far more prospective purchasers than just the wealthy and indirectly, all those who earn their living from allied industries.
"The Chancellor's announcement to boost support to first-time buyers will naturally be welcomed by both house builders and aspiring homeowners alike. This will, in the passage of time, inevitably have a positive ripple effect on the prime London market, the reality is that it will have little or no immediate impact."
9. Mark Parkinson, Director at Middleton Advisors (www.middletonadvisors.com)
"There will be little surprise that the economic outlook is bleaker due to Brexit and although many buyers and estate agents will be disappointed that this Autumn Statement has not offered a rethink on Stamp Duty, it was always going to be too politically sensitive. Probably more significant might be that there were no further taxation measures taken against the wealthy."
10. Simon Barnes, Managing director at H. Barnes (www.hbarnes.london)
"Money for new homes has to be a good thing. Hopefully, this should take some of the heat off punishing those higher up the property ladder. Again increasing the minimum wage has to be a positive move, too."
11. Alex Newall, Managing director at Hanover Private Office (www.hanoverprivateoffice.com)
"The Autumn Statement brought underwhelming policies and eye- watering rising debt. £1.4bn for 40,000 new affordable homes equates to only £35,000 budget per property. Low quality housing which won't be built to last is on its way.
"Letting agents upfront tenant fees to be banned ASAP is good news for low income tenants. Bad news for letting agencies who have already been hit by aggressive changes and tax rises on buy to let properties. We are already seeing share prices of agents affected.
"No change to the stamp duty will be a disappointment to those living in high-end residential property and will limit the mobility of the UK labour force. Housing liquidity to remain low and will continue to force down stamp duty tax receipts for HM's Treasury.
"£2.3 billion on innovation and infrastructure and £220m to target traffic pinch points will open up new markets for commuters and reduce travel times."
12. Chris Dean, Partner at Chantries Estate Agent (www.chantries.net)
"The Chancellor's Autumn Statement, as expected, detailed the new government's plans to prioritise housing in the UK. A £2.3bn housing infrastructure fund will help provide 100,000 new homes in high-demand areas where supply is drying up, and an additional £1.4bn will be allocated to building 40,000 affordable new homes in England. This is definitely a step in the right direction.
"However, problems with the housing market cannot be fixed with investment alone. The high stamp duty tax means that many people choose to remain in their existing homes and extend or improve. This further strangles supply and the market is increasingly more static as a result.
"Recent statistics have shown that the tax income from stamp duty land tax has dropped sharply as transaction levels have fallen, and there have been 14,000 job losses reported. It seems clear that the stamp duty reform hasn't worked.
"While many agents were hoping to see a reversal to stamp duty rules this time, this wasn't forthcoming. The Chancellor's investment is to be welcomed, but there are other ways to boost the housing market and the wider economy."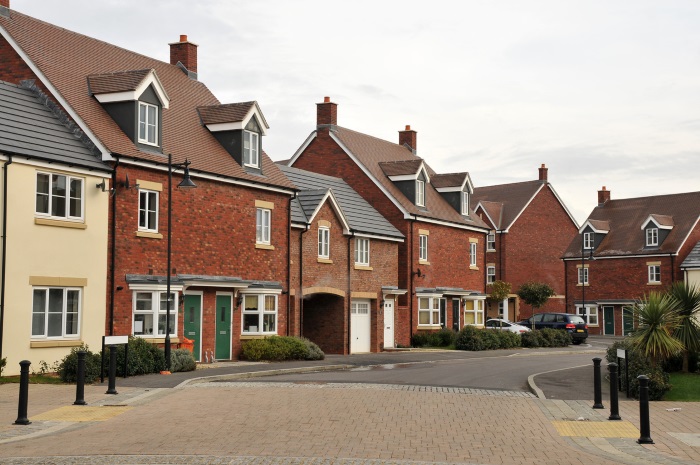 13. Tim Hassell, Managing director at Draker (www.draker.co.uk)
"Anything that helps lower income families and tenants is a good thing. However, this may not be the good move for private tenants that the government hopes for. Currently, tenant fees for all agents are a vital revenue stream in a part of the industry that is already relatively low profit for estate agents. This news will inevitably lead to agents passing some, or all of this cost on to their clients resulting in a rise in rents. "Landlords are already feeling a great deal of financial pressure because of the tax changes made by the government last year.
"However, in Prime Central London, in my opinion, this is actually fantastic news. It will give more people a reason to rent and will be likely to boost the overall volume of people renting property. It is already much cheaper to rent than buy and this will further the stimulus, by default benefitting our landlords, who are currently experiencing a slower market.
"To get it right the government should regulate the level of fees being charged by rogue agencies, rather than taking a broad stroke approach of outright banning what is considered by most to be a reasonable charge. There does not seem to be too much logic to the current interpretation of the announcement."
,14. Ray Withers, CEO, Property Frontiers (www.propertyfrontiers.com)
"This statement was less show-stopping than usual, though not without its moments. Hammond is apparently keener on setting top-level economic policy than laying out specific spending measures, which will sensibly (if less entertainingly) be left for individual departments. His overarching themes included easing pre-referendum austerity commitments, more (and less glamorous) spending on infrastructure and housebuilding, and help for struggling families.
"The best way to help working people is simply to fix the economy, and we are hopeful that Hammond's moves on that front will be successful.
"More interestingly for those of us in the industry, however, the Chancellor today cemented the place of housebuilding as the cornerstone of Mrs May's refashioned 'working for everyone' economy.
"There is important work to be done on that front. 'Just about managing' families are more than twice as likely to rent privately as to own their own homes and the Treasury is clear about its intention to help would-be buyers get a foot on the ladder."
15. Trevor Abrahmsohn, Glen Tree Estates (www.glentree.co.uk)
"This Autumn Statement was well prescribed beforehand and doesn't really tell us any more than we were already previously aware. Growth, spending and borrowing are pretty much as forecast and predicted.
"Chancellor Hammond's less audacious style will, one hopes, have a calming effect on those who are concerned about the UK Economy in the post Brexit era.
"The reference to abolishing lettings fees for tenants is interesting and a typical 'crowd pleaser', but I am not sure that this will make a great deal of difference to the functioning of the Industry.
"The lettings sector is a low margin business, where you do a great deal of work for precious little fees which are adequate at best and certainly not largesse. The lettings agent is invariably burdened with all manner of legislation.
"The government's initiative concerning the £2.3bn of additional funds towards the Housing Infrastructure Fund and the further £1.4bn to deliver 40,000 additional affordable homes is very welcome, although we need to ascertain over what period this extends, as always the devil is in the detail."
16. James Bailey, Chief Executive of Henry & James (www.henryandjames.co.uk)
"I wanted to see some consideration given to Stamp Duty, yet this was not even raised. A major omission in my view. Stamp Duty should now be re-considered in spring 2017, when the chancellor delivers his next announcements on Britain's economy and future finances.
"Interestingly, at 5am this morning, there were press reports of a ban on letting agents charging fees to tenants. During Hammond's lunchtime announcement, he confirmed this policy change, explaining that this would be carried out 'as soon as possible.' What does this mean? In my view this is a climb down as he has not set a date and is about as open-ended as Brexit. A far cry from how it was being presented by the reporters and in press coverage up until the actual budget speech.
"That said, it does at least give the Chancellor time to consult bodies such as ARLA and RICS. If he intends to implement this measure, a proper period of consultation with industry experts is key to its fair and effective introduction.
"On a final note, I do agree that cities other than London should receive renewed infrastructure and growth, but London is still one of the most important capitals in the world and needs to lead by example."
17. Andrew Ellinas, Director, Sandfords (www.sandfords.com)
"The news that the government is banning letting agents fees to tenants as soon as possible and that landlords should meet those fees, has left me struggling to see how that's fair. Granted there are some letting agents charging unreasonable fees, but on the whole tenants have simply been paying for a service required in order to rent a property. It would seem that this is the latest move to hit landlords who are now facing increased costs.
"Looking at the different principle fees tenants currently pay, it's difficult to see how they are going to be charged and to justify why landlords should pick up the bill. For example, referencing fees. Tenants have to be referenced, but if they subsequently fail those checks, preventing the tenancy from going ahead, who pays that fee?
"What about inventory checks. How can you now expect the landlord to pay for the inventory at the beginning and end of a tenancy, it doesn't make sense. A tenant pays for it on the way in for their own peace of mind and the landlord once the tenancy has ended, so that they can check everything is still there and in good condition.
"This could have a real impact on the London rental market. UK and overseas landlords will not welcome this news and will look to recover their incurred costs elsewhere. Tenants may avoid a fee at the start of the tenancy, but there will be an unavoidable outcome of higher rents for them to pay."
18. Glynis Frew, Managing Director of Hunters Property (www.hunters.com)
"We are very disappointed by the announcement this morning with regard to banning lettings agent fees. An outright ban would have unintended consequences on the very people the government wants to protect perhaps financially or even in terms of property safety. Agents perform both a service and a paralegal role when assisting tenants to move home.
"This proposal is not new news and at Hunters we have recently been proactive in contacting our tenants for their view. In our national tenant survey that we commissioned earlier this year, 80% of respondents said safety of the property was important to them. An agent plays an important role in ensuring this; 85% said the cost of rent was important and 75% of respondents said they did not want rents to increase to cover the cost of banning lettings fees. Unfortunately, it is very likely rents will increase in response to these changes.
"Whilst helping first-time buyers onto the housing ladder is important, the government has overlooked the fact that some people genuinely want to rent or have short-term plans. And 60% of respondents from the Hunters tenant survey also stated they chose to rent for reasons other than being unable to buy.
"We welcome the opportunity to enter into consultation and we sincerely hope the government listens. The proposal that landlords would simply pick up the cost may have been acceptable in a different climate, however landlords have received countless knocks from the government earlier this year which will make this unlikely."
19. Duncan Field, UK head of planning, Norton Rose Fulbright (www.nortonrosefulbright.com)
"With little to cheer in the Autumn Statement, there was some genuinely good news in the way in which the Government is finally making the connection between infrastructure and housing. The £2.3 billion Housing Infrastructure Fund will be targeted at areas where housing need is greatest and at infrastructure which can unlock private housebuilding. The allocation of this fund to local government on a competitive basis should mean that the significant potential of infrastructure to deliver growth and generate development opportunities is better harnessed in the future. The Government has also committed to look at how transport funding can do more to support housing delivery.
We will have to wait a little longer for the details of the Housing White Paper, which promises a radical shake up of the housing market. But already there is a much more realistic and welcome message coming from Government about the need for a mix of housing types to meet the needs of people in different circumstances and at different stages of their lives, rather than an unhealthy obsession with home ownership."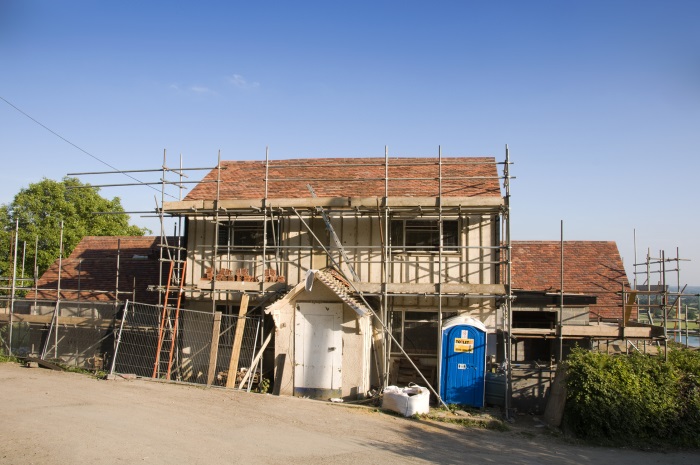 20. Angela Savin, partner, Norton Rose Fulbright (www.nortonrosefulbright.com)
"Although those looking for a repeal of the 3% additional SDLT charge for second homes will be disappointed by today's Autumn Statement, the good news for the real estate sector is that there are no further adverse tax changes which will impact on the sector.
"The Government has reaffirmed its commitment to the 17% rate of corporation tax and the BEPS project. Prompted by the consultation on interest deductibility, the Government is to consult on removing the historic anomaly that non-UK resident companies earning rental income on their UK property investments pay income tax, rather than corporation tax."
21. John Goodall, CEO and co-founder of Landbay (www.landbay.co.uk)
"These commitments to housebuilding have one cast-iron objective, to making homeownership more affordable in the UK. A £7.2 billion injection for the construction of new homes is most certainly a step in the right direction for addressing the chronic supply/demand imbalance facing aspiring homeowners priced out of the market. However, such measures won't bear fruit overnight – even 2020 may not be a realistic target if past pledges are anything to go by.
"In the interim, it's vital that the private rented sector, one that is dependent on 5.1 million households across Britain, is supported. Cutting letting fees is a small measure, but could result in tenants facing higher rents if landlords have to absorb these costs. It's encouraging to see no further taxes imposed on the sector – but Hammond could have gone further to relieve the rental pressure on Generation Rent."
22. Steven Cameron, Pensions Director at Aegon (www.aegon.co.uk)
"With less than five months to go before the intended launch date of the Lifetime ISA, the Chancellor oddly made no reference to it, choosing instead to highlight the Help to Buy ISA it is intended to replace. The LISA will offer Government incentives on savings for under 40s for either a house deposit or post age 60 retirement. This may reflect a rebalancing of priorities to promoting savings vehicles which are dedicated to helping first-time buyers get on the housing ladder rather than on a mix of potential savings objectives.
"Retirement savings are already well served through workplace and personal pensions. There has also been controversy over whether the LISA will always be better than the Help to Buy ISA particularly as the LISA has a penalty for those who access the savings for anything other than a house purchase or retirement."
23. John Eastgate, Sales and Marketing Director of OneSavings Bank (www.osb.co.uk)
"It was pleasing to hear the Autumn Statement recognise that the level of housebuilding in the UK is simply too low and therefore commit to doing something about it.
"The increased funding set out by Phillip Hammond is certainly a step in the right direction. We should be optimistic that this marks the beginning, and not the end, of a series of positive changes to housing policy that will stimulate a surge in housebuilding across all tenures, and establish a "housing market that works for everyone."
24. Nick Sanderson, CEO, Audley Retirement Villages (www.audleyretirement.co.uk)
"There is no doubt that a commitment to building more homes is a positive, and it's a relief to finally see the government viewing the housing crisis without the recent distorted perspective on first-time buyers. Supply is there, at all levels, but the housing market needs to be viewed holistically. As Philip Hammond says, investment is needed in all types of housing. But more than that there needs to be a bigger focus on incentivising downsizing through investment in quality retirement housing, which would free up the stock of family size houses currently occupied by older couples or single people.
"There are thousands of people living in homes that are too big for their changing needs – in fact, two in five UK homes are under-occupied – but for years, hopes of a solution to the housing crisis have been pinned to policy that supports first-time buyers alone. These measures simply address the symptoms and ignore the underlying cause of the problem. The older generation is growing and we need to focus on aspirational accommodation for the older generation if we are to make any difference at all in the long-term."
25. Eddie Hooker, CEO of Hamilton Fraser (www.hamiltonfraser.co.uk)
"We, of course, support raising standards in the Private Rented Sector and initiatives to push out rogue letting agents, but we have concerns that an outright ban may have the unintended consequence of pushing up the already heavy burden of rents on tenants, especially in high demand areas. We called for additional enforcement to drive up standards in the industry only recently, but fear this is a step in the wrong direction and could in fact have an adverse effect.
"This ban will increase costs on landlords who are trying to plug the gap in a difficult housing market. Parts of these costs are likely to be passed back to the tenant through increased rents as a result. It could also have a negative impact on the rental market as a whole with possible office closures and some agents having to shut up shop entirely.
"In addition, the Chancellor announced that insurance premium tax will rise from 10% to 12% next June and this will also have ripple effects for our industry. Paying a higher premium on essential cover, such as buildings and contents insurance could mean that some people avoid taking up insurance leaving them unprotected.
"Other measures should have been addressed by the Chancellor to help stimulate the market following Brexit, such as reversing the additional stamp duty on buy-to-let properties and second homes for landlords."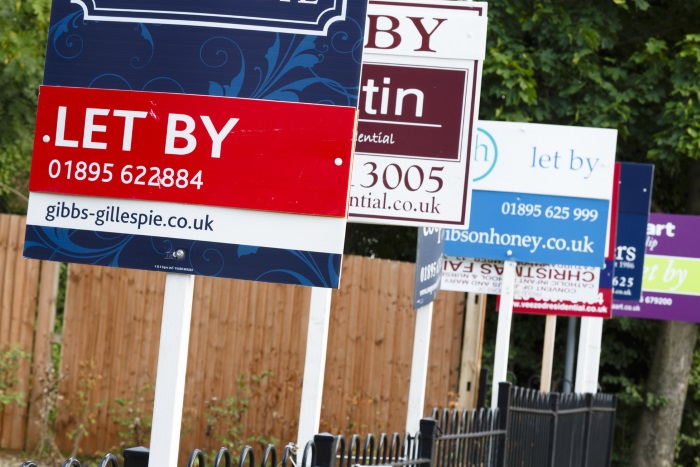 26. Anthony Aitken, Head of Planning at Colliers International (www.colliers.com)
"The £2.3 billion housing infrastructure fund to help provide 100,000 new homes in high-demand areas creates a good soundbite. However with 300,000 houses required each year in the UK, and just over half that number being delivered, the scale of the housing crisis, predominantly lack of housing supply, becomes all too apparent.
"The fund will not start until 2021 and represents four months of the annual requirement. The biggest incentive that could help provide new homes in high demand areas, especially the south east of England."
27. Terry Holmes, Director, Beresfords (www.beresfords.co.uk)
"Any action to increase housing stock, especially to those that are really in need, has to be welcomed. However, previous Chancellors of all political persuasions have taught me to be cautious in my optimism until the detail has been published and digested.
"I was initially very pleased when the Government announced its proposals to build 100,000 starter homes in 2015, but then I saw the small print where age limits and price caps would considerably reduce the number of people qualifying – especially in the Home Counties.
"The 100,000 new homes and the £2.3bn investment fund supposed to support this new scheme, seems coincidentally to be the same number as their existing starter homes scheme, so I fear it could be a re-brand of the existing policy."
28. Barry Angel, CEO, Albany Homes (www.albanyuk.com)
"We are extremely disappointed that the concerns surrounding Stamp Duty were not addressed in today's Autumn Statement. The Stamp Duty reforms in April caused a considerable slow-down in transactions in London and this is having a knock on effect. The current Stamp Duty tax is restricting second steppers and up-sizers from moving up the chain and as a result they are not able to make way for first time buyers.
"We welcome Philip Hammonds £1.4 billion funding for 40,000 new affordable homes. The government has recognised that there needs to be changes in policy and infrastructure, so that housebuilders can build new homes to help accommodate demand and this is reflected in the £2.3 billion housing infrastructure fund."