Spain to achieve annual growth of 30% (Newton)
Unemployment down 2.7% in April (Labour Ministry)
2015 to be 'pivotal year' for Spanish property market (PERE)
After years of gloom, the headlines are suddenly full of news about Spain's bright future. Economic growth projections have been revised upward by Fitch, while Spain has been affirmed at a BBB+ rating. According to the data reviewed by Fitch, Spain's growth in Q4 2014 reached 2% – higher than that of Germany and out-performing the Eurozone as a whole. Newton Investment Management has even noted that some analysts are predicting Spain to achieve annual growth of 30% over the coming years, making it the largest economy in Europe.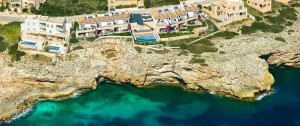 Even the unemployment rate looks to be headed in the right direction, with April seeing a record fall of 2.7%. But for those living and working inside the Spanish economy, is the picture as rosy as the current headlines would seem to imply?
"Well, yes and no!" comments Marc Pritchard, Sales and Marketing Director of leading Spanish homebuilder Taylor Wimpey España. "Unemployment has fallen sharply, but still stood at 23.8% for the first quarter of the year – so that's more than one in five people who want to work yet can't. It's a stark figure, but actually there does seem to be a sense that the country has turned the corner, certainly among those who run businesses here.
"Economic recovery from a crash as spectacular as those that happened around the globe during the 2007/08 financial crisis is a long and slow process, but it looks like Spain now has the building blocks that it needs in place in order to expand and achieve stability once more. It's a country on the brink of great things – we're not quite there yet, but we're certainly headed in the right direction."
Such a position creates a wealth of opportunities for investors and in particular for property investors, who have watched as Spain's prices dropped to an average of 40% below pre-crisis values, waiting for the perfect moment to step in and snap up bargains.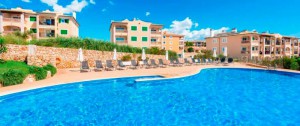 The PERE Real Estate Investment in Spain and Southern Europe's opening statement says it all,
"The Spanish economy is growing at its fastest pace since 2008. With unemployment falling, consumer spending increasing and property prices on average 40% below what they were before the start of the crisis, 2015 is set to be a pivotal year for Spain's property markets."
Tourism and tourist properties, from hotels to second homes, are a core component of the Spanish market and strongly reflective of visitors' confidence in what Spain has to offer. According to the Minister for Industry, tourism-based employment has posted the highest figures on record every month since May 2014.
"Visitors are back in their droves," confirms Taylor Wimpey España's Marc Pritchard. "We've noticed a real peak in those looking to buy a second home in Spain and Mallorca in particular is attracting a lot of interest right now."
Taylor Wimpey España knows the island's property market well. Their developments there range from key-ready apartments at Cala Magrana III for €230,000, to exclusive frontline townhouses for €560,000 at Cala Magrana Mar. Both sites offer idyllic locations close to some of the island's best beaches, as well as featuring the signature Taylor Wimpey España combination of outside terraces, pretty communal grounds and well-proportioned swimming pool.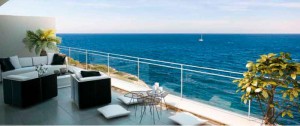 So are Spain's hard times firmly in the past?
"Not yet, but we're getting there," concludes Pritchard. "Rebuilding a stable and prosperous economy isn't easy but we are persevering and Spain can finally see a much brighter future on the not-too-distant horizon."
For more information, please contact Taylor Wimpey España today on 08000 121 020 or visit  www.taylorwimpeyspain.com. Those residing outside of the UK should call 0034 971 70 69 72.