Golf properties are helping chip Spanish sales out of the rough. Property transactions rose by just over 23% in the second quarter of 2015. This is the highest number of sales since January 2013. And homes that are on or near one of Spain's world class golf courses are proving particularly popular.
Approximately 3,000 homes handy for the fairway have been sold so far this year, and such owners can expect their asset to rise in value more than other holiday homes in the country. It is estimated that 234,500 properties enjoy direct access to a golf course. Apart from the obvious convenience if you are a golfer, an added bonus is that your views will never be restricted by other developments.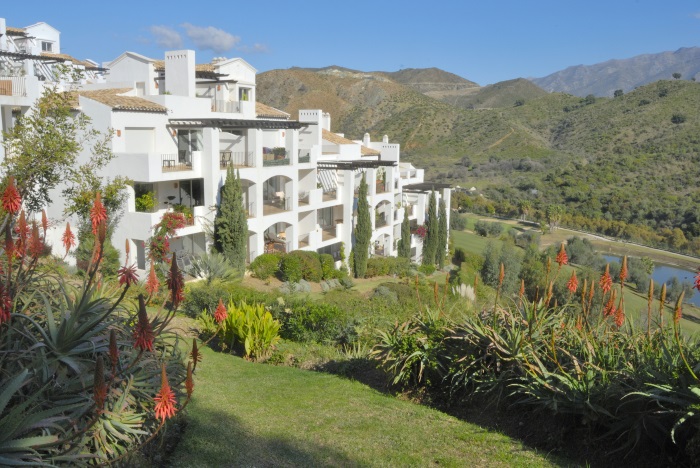 3,000 homes have been sold so far this year
Purpose-built golf resorts often come with a wealth of facilities that appeal to those seeking a dream home in the sun. Gated communities offer a level of exclusivity and security not generally available, and this can be very attractive to people wanting a second home they can lock and leave, or a holiday house they can easily rent out.
Brexit does not seem to be putting Brits off purchasing leisure property in Spain. Despite an unfavourable exchange rate, the lure of year-round sunshine and luxury facilities on tap is too much to resist. And, while Spain's property market is starting to see a rebound, it has been on its knees for a number of years, so there is still a good chance of a bargain if you look hard enough.
Spain's central statistics unit reported that prices were up 3.9% across the country in the second quarter of 2016 on the equivalent period in 2015. The year-on-year comparison shows rises for eight quarters in a row.
La Manga Club is a 1,400-acre resort in Murcia. Its on-site sports facilities include three golf courses and it is reporting a rise in visitors this year. Similarly, the Abama Resort in Tenerife sold 45 units last year, 50% more than predicted. Purchasers are attracted by its 18-hole Dave Thomas designed gold course and tennis academy, as well as the proximity of the beach.
You can buy a charming two-bedroom town house on the Polaris World built La Torre Golf Resort in Murcia (www.chersun.com) for just under £110,000. It overlooks the 18-hole course designed by Jack Nicklaus and the resort has everything you could possibly need, with a supermarket, gift shop, beauty salon, nursery, restaurants and bike hire for those who are looking for a place in the sun.