By the time you retire, chances are that you will have built up a sizable nest egg for your golden years. Staying in the UK is of course an option, but if you really want to get more for your hard-earned money you might consider retiring to a country where your funds translate to a higher standard of living.
And the good news is that here are many countries which are much more affordable for retirees, compared to the UK.
Here we list six of the best countries to retire to in 2018:
Europe – Portugal or the Czech Republic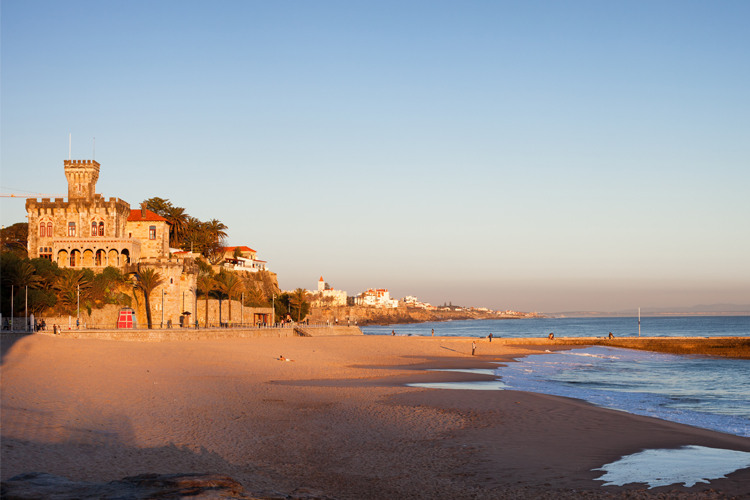 Starting off with a quick hop across the English Channel, mainland Europe has a number of options for retirees who are looking to get more for their money.
One popular option is Portugal, which remains a great affordable retirement destination.
Prices in Portugal tend to be on the low side. On average, groceries cost 25% less in Portugal compared to the UK, while renting is about 33% cheaper.
If you're thinking about buying a place in Portugal, there are still bargains to be had despite the property market heating up recently. Whether you're looking for a villa near the sea or an apartment in Lisbon, there's bound to be something there to take your fancy.
Another option for the Europhile retiree is the Czech Republic.
The Czech Republic offers even greater savings than Portugal, with overall prices averaging 33% lower than the UK.
Rental costs are particularly attractive, being 39% lower, while the average restaurant visit can be 56% cheaper than the UK.
There are a number of expat websites and organisations in the Czech Republic to aid integration, so you won't be alone. Once you're settled in, the historic capital of Prague or the country's national parks and forests are ripe for exploration.
Affordable retirement in Asia – Malaysia and Thailand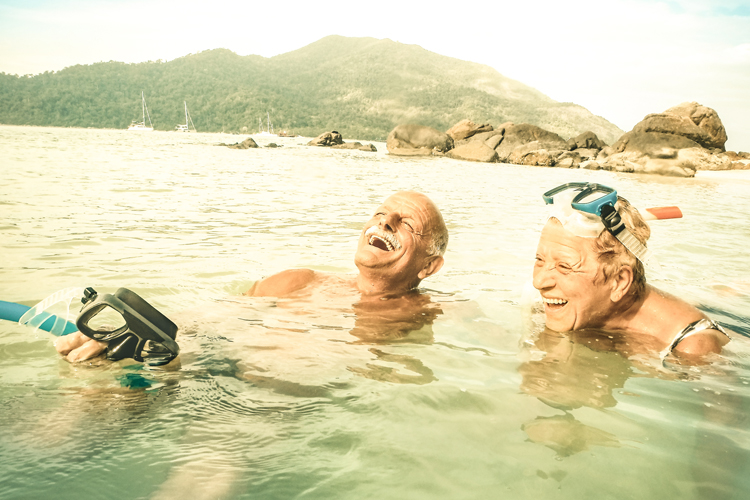 Heading east across the map, there are bargains to be had for retirees in Asia, starting off in Malaysia.
Placed beside the UK, overall consumer prices in Malaysia are about 38% lower, while an average dinner in a restaurant can be an amazing 70% lower. Rental costs are a very affordable 61% lower than in the UK on average.
With idyllic beaches and picturesque islands – not to mention English being a second language there – Malaysia has a lot to offer potential retirees.
Culinary delights are also everywhere, with street vendors offering tantalising fast food with Chinese and Indian influences that reflect the diverse makeup of the nation
The next potential retirement destination is just slightly to the north of Malaysia – Thailand.
As with Malaysia, the numbers speak for themselves when considering Thailand from an affordability standpoint: consumer prices are 33% lower than the UK, while rental costs are 44% lower.
The average price of a grocery shop is only 11% lower, but on the other hand restaurant costs in Thailand can be a full 68% lower than in the UK.
For those over 50, the path to getting a retirement visa is relatively straightforward, with the qualifying income much lower than in other potential retirement destinations.
Temperatures in the country are usually high year-round, with the climate being hot and humid.
While this might mean that the air conditioning gets a lot of use, it also means that you can wave goodbye to chilly nights, icy winds and washout summers.
American retirement dream destinations – Panama and Costa Rica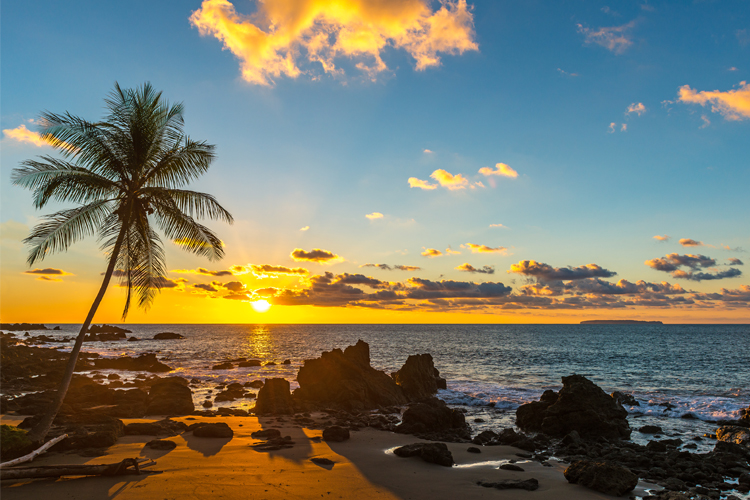 Rounding off the list of super-affordable places for UK retirees, we head to the Americas, or more specifically the land bridge between the northern and southern continents.
The small Central American country of Panama does well on the affordability scale, with overall consumer prices coming in 25% lower than the UK.
Property rental costs can be 18% lower and for those who enjoy eating out prices are on average 38% lower than the UK.
Although English isn't the most widely-spoken language in Panama, the country nonetheless welcomes retirees with a specific retirement visa, known as the Pensionado.
This allows residence in the country for those with a steady income, such as a pension, and grants discounts for those of retirement age and has no age requirement for applicants.
Concluding this look at some of the most affordable countries in the world for UK retirees is Panama's laid-back neighbour, Costa Rica.
As well as being an oasis of calm compared to nearby Honduras, Nicaragua and El Salvador, Costa Rica also offers significant savings to UK retirees.
The average cost of renting is 45% lower than in the UK, while restaurant prices can be 41% cheaper. On the whole, prices for consumer goods in Costa Rica are around 22% lower than in the UK.
Stability is the watchword of Costa Rica, and there is plenty to do in this diverse little country, yet the pace of daily life never gets too hectic. The locals like to say 'pura vida' which translates as 'pure life', reflecting their outlook on living in such a peaceful, natural place.
Cloud forests, tropical jungles and pristine Caribbean beaches are all on offer, while the classical Spanish capital of San José also has much to offer residents.
As with Panama, Costa Rica also has a Pensiandao to lure potential retirees. The Costa Rican version has similarly simple requirements for applicants, such as proof of income and documents showing good conduct.