© Beauchamp Estates (www.beauchamp.com)
Her beauty won her followers the world over. She was a magnet to men, and rumour has it that local boys would risk everything to catch a glimpse of her by her pool.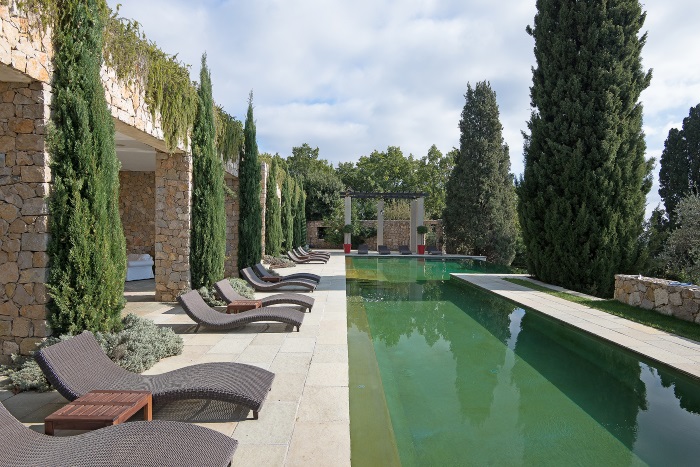 © Beauchamp Estates (www.beauchamp.com)
Basking in the French Riviera, Brigitte Bardot's one-time home can now be yours. It is a stunning hillside villa that would suit those looking for a piece of stardust or simply a place in the sun.
La Castelet is perched on the southern slopes of the hills outside pretty Peymeinade, west of Grasse. It's just half an hour from Cannes – handy for the annual film festival which will be celebrating its 70th anniversary in May 2017 – and has magnificent, far-reaching views to the Esterel Mountains and the beautiful Bay of Cannes.
The earliest parts of the villa date from the 13th century and many of its historic features are retained. Some rooms have beams, there is exposed stonework and the main salon boasts an original Louis XIV fireplace. There are eight elegant bedroom suites, and four more bedrooms in a separate guest house. The décor is coolly minimalist to counter-balance the picture perfect Provencal views beyond the windows.
But Brigitte loved to be outdoors. The infinity pool is backed by a loggia, creating privacy and a tempting sun-trap. The guest house comes with its own swimming pool. There's also a summer kitchen with a pizza oven for al fresco dining, a courtyard for boules if your guests need entertainment and an enormous spa bath seating up to 16, if they want to relax.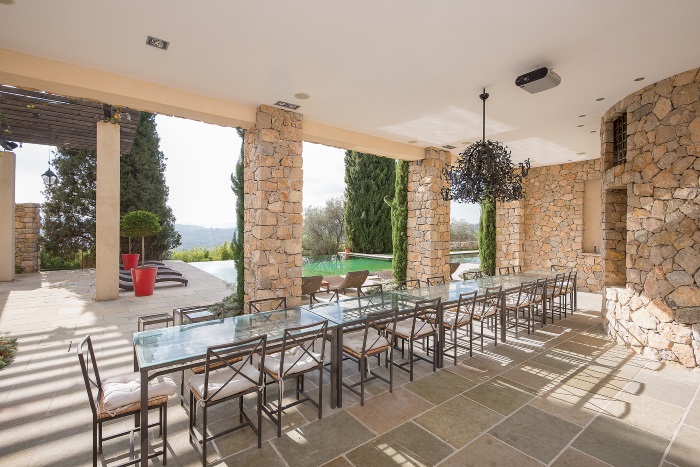 © Beauchamp Estates (www.beauchamp.com)
The formal gardens are delightful and lead into your own vineyard and olive grove. The vineyard produces around 1,000 bottles a year and there are wine caves in which to store it. The olives from the 80 trees could be used in your martinis.
Brigitte retired from her global superstar life at 39 and became an animal activist, emerging to champion causes close to her heart. She still lives on the Côte d'Azur, with her husband Bernard d'Ormale, whom she married in 1992. Brigitte is now 82 and sightings of her may be rare, but the cachet of living in her house will still stir the hearts of many men all over the world.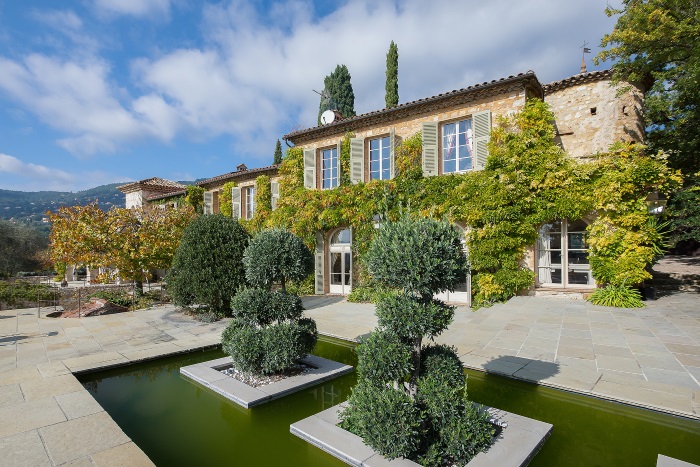 © Beauchamp Estates (www.beauchamp.com)
Brigitte Bardot's former home is for sale through Beauchamp Estates (www.beauchamp.com). Price on application.