Double digit property growth has been forecast for Australia's soaraway cities next year. Sydney and Melbourne are likely to see sky-high price rises of 18% and 17% respectively.
SQM Research's annual Housing Boom and Bust report looks into current trends in the property markets in the country's main cities and the influences that could have an impact on prices in the near future.
SQM founder Louis Christopher said: "What we have noticed in very recent weeks is an acceleration, particularly in the Sydney housing market. Our view is that this acceleration will go well into 2017."
Limited supply of property in key areas, such as family houses in Sydney's east and lower north shore districts and Melbourne's inner east area, mean they are massively outperforming other parts of the same cities. In fact, Melbourne is starting to see an over-supply of inner city apartments, which will keep rental growth down.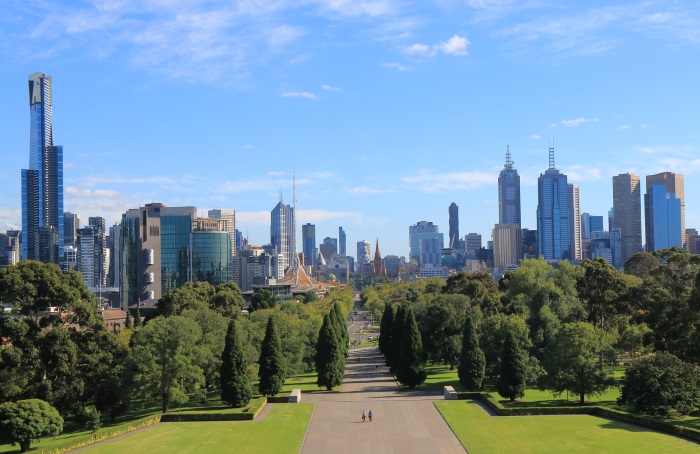 We are starting to see an over-supply of inner city apartments in Melbourne
With interest rates remaining at record lows, people are tempted to take their savings and put the money into property. Louis Christopher warned against any further cuts in interest rates, currently 1.5%, saying that would push prices up and make a dangerous bubble that would burst in 2019.
The weakness of the Australian dollar has attracted foreign buyers, but several states have added extra stamp duty on properties sold to overseas buyers, or higher capital gains tax, or stricter loan-to-value ratios. One of the country's biggest developers of apartments warned in September that Australia was scaring Chinese money away.
However, the election of Donald Trump in America seems likely to increase the attraction of Australia as a safer investment for overseas buyers.
Ren Wong of NI Holdings, a property services group, said: "We expect an increase in Chinese and Asian investment into Australia as a result of the [US] election, but it's hard to predict the magnitude and scale."
Economist Shane Oliver said the US election was probably more significant than Brexit, which was already boosting property investment Down Under. "I suspect we will get an initial surge in interest from Americans looking to potentially relocate," he said, adding that Chinese investors would follow if there was clear evidence that they were unwelcome in the US.
The SQM report concludes that an early interest rate rise might be needed to cool the market and avoid a crash later. Meanwhile, home-owners can enjoy a bonanza as buyers queue up at the door.