Spain has been a roller-coaster ride for some buyers over the past few years, but now it seems the tide is turning.
Investors who will not risk a penny unless they are stone cold certain of making a profit, may be a bit wary of the Spanish buy-to-let market. British investors have had their fingers burnt there in the past, and the problem of over-supply in the Spanish property market has been well documented.
But if that is the bad news, there is some good news for investors to ponder, too. In the first quarter of 2015, rents in Spain rose for the first time in seven years. Figures from the Spanish property services portal Idealista (www.idealista.com) reveal that average yields are now 5.3 per cent, up from 4.7 per cent a year ago.
As in the UK, with the number of homeowners falling, the number of people renting has soared – another encouraging sign for investors. Over the past five years alone, the Spanish rental market has doubled in size, with more young professionals taking out long-term tenancies.
Spanish property prices may still lag behind their 2008 peak, but with the pound so strong against the euro, they remain attractive to British investors for obvious reasons.
As with all overseas buy-to-lets, it is important to factor in a raft of additional costs, from notary fees to stamp duty and property taxes. A property bought for £100,000 might set you back £115,000 once you have taken into account all the extras. If you buy your home through an investment company, that is another add-on cost.
Getting mortgages in Spain is generally simpler than in some countries because there is already a sizeable market geared to overseas buyers.
If you shop around, you should be able to find a decent mortgage on reasonable terms.
"Interest rates are low and, in the case of repossessed homes, the banks are very keen to lend," says Tim French of Iberian Properties (www.iberianproperties.eu), a mortgage broker and estate agent based in Alicante province.
French is confident that the Spanish property market is bottoming out. "New-builds with big windows and other contemporary features are doing particularly well. Prices are generally cheaper inland, but properties close to the coast are a safer bet when it comes to renting them out.
"As for areas, Marbella remains very popular. There has also been a mini-boom in Orihuela Costa, south of Alicante, since the opening of a major new shopping centre, La Zenia. Further afield, the Canary Islands, where property taxes are 3 per cent lower than mainland Spain, are worth considering."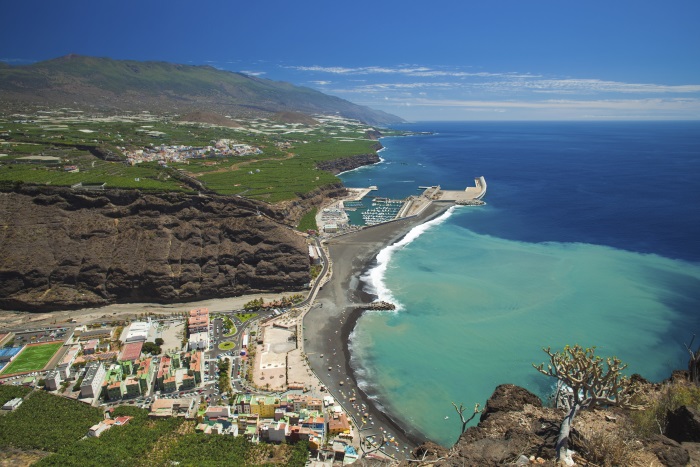 Property taxes are 3% lower in Canary Islands compared to mainland Spain
Choose the right area, pay the right price for a property, take the long-term view and investing in a Spanish buy-to-let, need not be the financial equivalent of running with the bulls at Pamplona. In fact, 2015 might just be an optimum time to invest.
* Thinking of moving overseas? Download our free guides on Florida, France, Spain or Portugal.