Buyers can snap up properties for as little as £175,000 along the Costa del Sol.
The Spanish housing market is coming back to life. And British buyers are once more heading for the charms of the Costas. They are not just in search of sun, sea and a suntan, but a sound property investment, too.
The market
The Spanish property market is hotting up, as large private equity funds are buying and introducing wholesale improvements to hot spots such as Sotogrande (Cerberus Investments). Up-market resorts including Marbella and Estepona, in the south, still retain their allure (and high temperatures in summer). And in the hills of Mijas, in Andalucia, you can buy a villa for upwards of £210,000 (300,000 Euros), and still see the ocean, in the distance.

You can buy a villa for upwards of £210,000 (300,000 Euros) in the hills of Mijas in Andalucia
Property prices
The most intense activity at present is along the Costa del Sol, where you can pick up a two-bedroom apartment, set back from the coast, for about £175,000 (250,000 Euros). In a five-star resort, on the sea, the price can go up to £418,000 (600,000 Euros). Don't expect seclusion, though.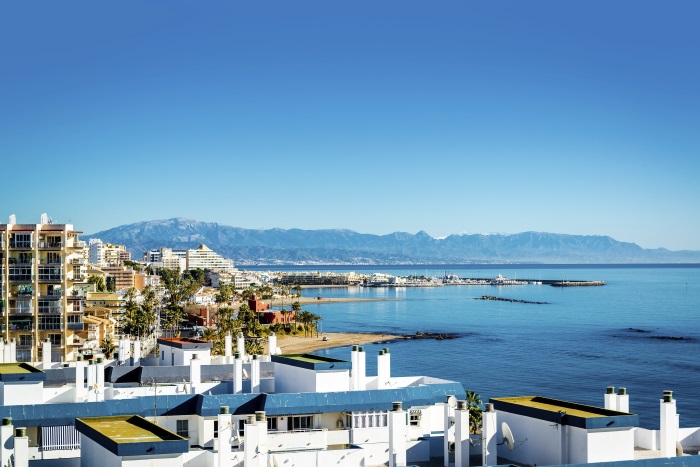 The most intense activity is along the Costa Del Sol coast
Where to buy?
Gibraltar has become a lot smarter of late, says Charles Weston-Baker, head of residential international department at Savills estate agents (www.savills.com). What's more, as well as having red post boxes and being able to see the coast of Africa, most Gibraltarians speak English and their restaurants serve fish and chips. In addition, many Brits are drawn to the PGA Catalunya resort (www.pgacatalunya.com), which offers golf on the doorstep and Barcelona, less than an hour away by road.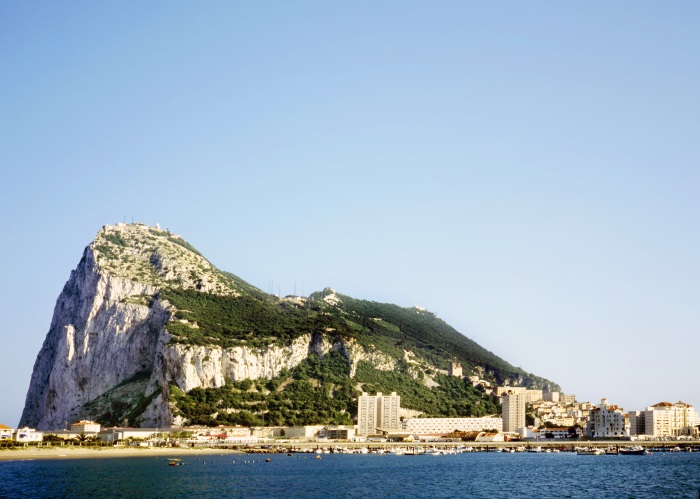 Gibraltar has become a lot smarter of late, says Charles Weston-Baker, head of Savills estate agents
What to buy?
Don't be afraid to buy a new-build apartment. The fact is, Spain is short of good-quality, second-hand housing stock. And the whole point of owning a place in Spain, is that you have an easy-to-handle, lock-up-and-leave property, not a hacienda that may need year-round attention.
What next?
Prices are rising gently, which means you are in no danger of losing out, should the time come to sell. At the same time, though, you have to be aware of any service charges payable on your block. You might not be living there permanently, but you need to be sure your place is properly maintained.
Go it alone?
Definitely not. However much you fall in love with a Spanish property, you are strongly advised to take professional and legal advice when buying, and your estate agent should steer you towards firms which are used to dealing with British buyers (and preferably speak some English). "That way, you can keep abreast of any changes to Spanish property law which might come up," adds Weston-Baker. The key thing to avoid is buying a house which, in the eyes of the Spanish authorities, has been built illegally during the boom years. You don't want to be sorting out a possible mess, using nothing but phrasebook Spanish.
How about the bigger picture?
The good news is, that with budget-airline flights taking less than two hours, and costing less than £60 return off-peak, you don't have to live in your Spanish home all year round. Many Brits spend the winter months in Spain, then rent out their property during the summer months, when the world is in search of a suntan.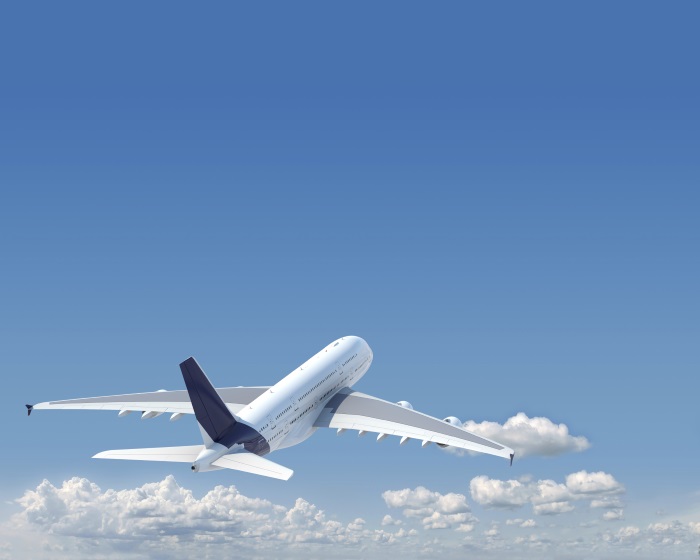 Budget flights could be a cost effective option
* Thinking about moving to Spain?  Download our guide now, covering Spanish legal matters, taxation, retirement and currency exchange.