The housing market is holding up in Australia and as winter draws to an end, sales are expected to pick up further.
Spring sales in Australia are always a good test of the market, according to Tim Lawless, head of research for CoreLogic, the corporate analyst and financial services company. He said there was usually a 20-30% lift in sales and listings in September and October.
CoreLogic's latest figures show that auction clearance rates have continued their upward trend. Last week's figures showed a rate of 76.6% of property sold at auctions across the capital cities, the highest level seen this year. It is also up on the 73.4% level recorded this time last year.
This was achieved despite a larger number of auctions being held, and correspondingly more properties being available. A total of 2,113 properties went under the hammer last week, compared with 1,795 the previous week.
The figures may have to be revised downwards slightly on Thursday after all the results have been processed. The current reckoning is based on 1,769 auctions held last week.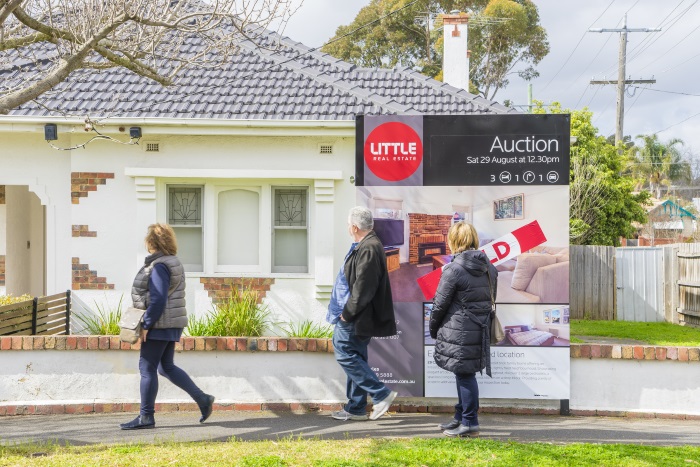 A total of 2,113 properties went under the hammer last week
It is Melbourne that has seen the strongest sales, with a 79% clearance rate, the highest in a year. Sydney, the country's most expensive property market, saw a small decrease at 81% from the previous week, but well up on last year's figure of 75.1%. Tasmania celebrated with a 100% clearance rate in two out of its three auctions.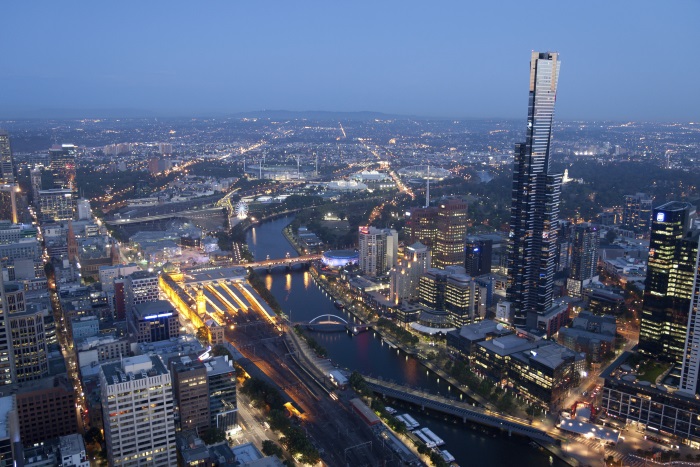 Melbourne has seen the strongest sales
Not only that, but prices were up in all of Australia's state capitals last week, led by Perth which saw a 1.9% gain.
Chinese buyers are a significant presence in the auction rooms. Many are Australian citizens or permanent residents wanting to get onto the property ladder.
Ross Savas, an upmarket property agent, said he was anticipating a busy spring. There has been an increase in demand from company directors and top executives based in New York but wanting to return home.
Ray White, one of the country's biggest estate agencies, was celebrating a 10% rise in profits in the financial year to June and its chairman, Brian White, said it had been a golden year. He said more people wanted to live in inner city areas, possibly as a result of urban regeneration programmes.
With property prices continuing to rise and interest rates remaining at record lows, busy times are ahead for estate agents across the country.